If you're new here, you will want to sign up for my newsletter to get FREE dating ebooks and mp3s along with exclusive seduction tips and videos. Thanks for visiting!
Dating Coach Adam Lyons just released his new men's dating program The Obsession Formula.
Here's my quick The Obsession Formula review.
Quick External Links:
* The Obsession Formula Sales Video
* Skip To Checkout Page To Buy
What's The Obsession Formula All About?
Adam Lyons says.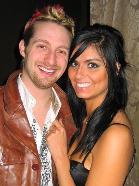 "The Obsession Formula is the quickest way to make a girl obsess over you. Use this simple formula to ignite a woman's obsession fantasy so that she desires you and only you."
Basically, you mind fuck a girl to get her obsessed over you. Adam describes the 3 obsession fantasies that different girls have. These obsession fantasies are used in the plots of literotica books and "chick flicks".
…continue reading "The Obsession Formula REVIEW ~ Get Her OBSESSED?" »
David DeAngelo is running short-term sale on one of his most popular men's dating products called " Advanced Dating Techniques".
It's David DeAngelo's "boot camp style" video training. He covers "step-by-step techniques for overcoming fear, approaching women, getting emails and phone numbers, setting up dates and more."

David D. was a prominent mens dating advice expert in the early-to-mid 2000's. He created many "Double Your Dating" themed videos of seminars. These seminars included the best dating and experts in the world. After taking time off, he's now back giving his cutting edge advice.
" Advanced Dating Techniques" is similar to his prior seminar footage products. It teaches guys how to meet women, what to say, how to get physical, and how to have rock solid inner game. It covers a lot of ground.
…continue reading "David Deangelo Advanced Dating Techniques REVIEW" »
Dorkly is a sister site to CollegeHumor.com. It makes video game parodies. Recently, they made this Super Mario Pick-Up Artist parody that mocks dating instructor Mystery (real name Erik von Markovik).
Mystery is best known for the VH1 TV show "The Pick-Up Artist" and his " Mystery Method" for picking up girls.
This cartoon makes fun of Mystery's concepts of " peacocking" and " negging".
…continue reading "Dorkly Mocks Mystery PUA With Super Mario Pick-Up Artist Cartoon (VIDEO)" »
Success coach Jason Capital is best known for his dating products for men like Make Women Want You and 77 Ways To Make Her Want To F@#k You . But he's also a businessman who has made millions. Now he's going to show you how to "flip a switch" in your mind to become a millionaire just like him.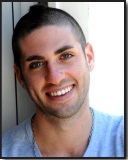 His new program is called The Millionaire Switch For Men. In it, he teaches men how to change the way they think. This will expand their opportunities. As a result, they will get more money, power and women in their life.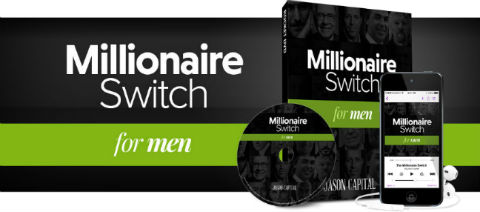 …continue reading "Millionaire Switch REVIEW - Jason Capital Teaches Men To Make Money?" »
Gabrielle Moore is a sex expert with a new program for men. It's called Squirting Orgasm Shortcuts. In it, she teaches guys how to… wait for it… give girls squirting orgasms.
You may have already seen this shocking and explicit video about it, and have some questions. Is it worth it? Is it a scam? What do you get?
Here's my quick Squirting Orgasm Shortcuts review.
The program is priced under $50 $30 UPDATE: This new special discount link gives you a $20 discount ( click here for the exact price).
It includes The "Squirting Orgasm Shortcuts" Video Program, The "Squirting Orgasm Shortcuts" Manual, The "Open Her Up" Manual, The "Orgasmic Rocket Fuel" Guide, "G-Spot Orgasms" Video Program And Naked-U Free Trial.
…continue reading "Gabrielle Moore Squirting Orgasm Shortcuts REVIEW - $20 DISCOUNT!" »