If you're new here, you will want to sign up for my newsletter to get FREE dating ebooks and mp3s along with exclusive seduction tips and videos. Thanks for visiting!
Dating Coach Brad P has a new mens dating program out called the Black Book Method.
He made a free explicit x-rated video about it. There's also a PG-rated video.
If you don't know who Brad P is, he's been teaching guys dating advice since the mid-2000's. A few years back, he was voted the "#1 Pickup Artist in the World" by several mens dating blogs. I first blogged about him in April 2008 and interviewed him in May 2008. (You can listen to that 45-minute Brad P interview here.)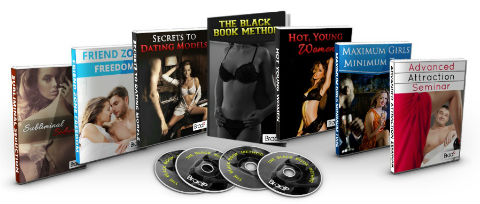 …continue reading "Brad P Black Book Method Review ~ READ THIS!" »
It's no secret that everyone lies about their age in Hollywood. Actresses, actors, singers and even rappers shave years off. Youth sells, even if it's only perceived.
But should you lie to girls about your age? If you're 40 but could pass as 30, should you say that you're 30?
The problem with lying about age is you eventually will get caught. That happened to actress Rebel Wilson this week.
…continue reading "Rebel Wilson Lies About Her Age, 36 Not 29. Should You Lie Too?" »
So you want to get a tattoo to impress girls? Cool!
Most girls like tattoos on guys. Tattoos give off the "bad boy" vibe that women love.
But before you go running off to the tattoo parlor, I suggest putting some thought into what to get.
Don't just get barbwire tattooed around your arm. Get something of meaning.
Get a tattoo that you can tell a story about. A story that makes women attracted to you.
Musician Tyler Joseph from the band Twenty One Pilots has several tattoos. He uses them as a conversation starter. He encourages fans to ask him about them. He then tells them the uplifting story behind them. He claims the tattoos explain how his "life was saved".
Here's a video of him talking about them.
There's many well known signals that a girl likes you. For example, if she licks her lips or plays with her hair while talking to you. ( This free video reveals a huge list of secret signals that she wants you.) But there's one particularly confusing one that I often encounter…
…continue reading "Signs That A Girl Likes You (1 Weird Telling Signal)" »
I'm glad to see the "pixie cut" is slowly dying… because it is absolutely HIDEOUS!
Stars like Jennifer Lawrence, Rihanna and Miley Cyrus have made the short hair style popular. Their publicists and hair stylists should all be fired.
I've seen fashion magazines and female-friendly blogs outright lie to their readers by saying pixie cuts are "cute" and "adorbs".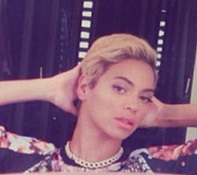 REALLY?!?
I guess they are "adorbs" just as a giant pile of steaming shit is "adorbs"…
Sure.. if you are a woman and reading this, you're probably thinking "this Mack Tight guy is a misogynistic asshole, why would I care what he thinks!"…
Well, let me give you irrefutable evidence that pixie cuts are lame, by bombarding you with "Disney logic".
Every girl loves Disney animated movies. Hell, most guys love them too.