If you're new here, you will want to sign up for my newsletter to get FREE dating ebooks and mp3s along with exclusive seduction tips and videos. Thanks for visiting!
Last St. Patrick's Day, pickup artist Boris Gotz AKA "Cupid Shmupid" wore a giant leprechaun hat and approached girls. He's short, only 5′2″ tall.
He tried his damnedest to kiss the women. Did he succeed?
Here's the result:
…continue reading "Short Guy Dresses As Leprechaun & Kisses Random Girls" »
The Player's Paradigm report is a new dating advice program by Bobby Rio's "Make Small Talk Sexy Presents".
This program focuses on giving men "the player's mindset" to become successful with women.
So does the Player's Paradigm work? Is it worth buying and downloading?
I'll answer those questions and more in this The Player's Paradigm Review.
…continue reading "The Player's Paradigm Review - READ BEFORE YOU BUY IT!" »
Women are often insecure about their breast size. But breast augmentation is fairly common.
Men are insecure about their penis size. But there's not much proven that can be done to make it longer.
That's why there's a cottage industry of penis pills, penis stretchers, penis creams, etc.
Guys are so worried about their cock length that doctors' have created a new term, "short penis anxiety".
…continue reading "This REAL Average Penis Size, Length & Girth will SURPRISE You!" »
It's time again for your weekly dose of dating expert David Wygant. This video is titled "Understanding Female Emotions And Psychology".
His description is: "You've heard it a thousand times: women are emotional messes. Relating to them is all about understanding exactly how emotional they are, and how you react is critical. Here's a great tip you can use today to spark some interest and attraction while you're out."
…continue reading "David Wygant on Understanding Female Emotions And Psychology" »
NBC Nightly News anchor Brian Williams recently got caught lying about being in a helicopter in Iraq that got hit by a missile.
Let this be a lesson to you, don't lie about things that can be verified!
In this case, a soldier who was in the helicopter that WAS hit by the missile said Brian Williams was no place in site.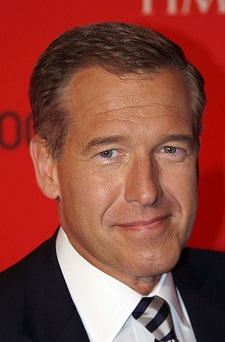 Brian Williams is a charismatic individual who many find trustworthy. That might all become meaningless because of a lie he told that he really didn't have much to gain from.
So don't lie to women. Most lies men make don't benefit them any ways. They just come back and haunt them later on.
I used to lie about my age to women. I'd shave some years off my true age to seem closer in age to her. After getting caught lying about my age and having it blow up in my face, I decided to tell the truth. Ironically, younger women seemed to be MORE attracted when I confessed my true older age!
…continue reading "How To Lie To A Girl And When You Should Not Lie To Get Laid" »