If you're new here, you will want to sign up for my newsletter to get FREE dating ebooks and mp3s along with exclusive seduction tips and videos. Thanks for visiting!
Dorkly is a sister site to CollegeHumor.com. It makes video game parodies. Recently, they made this Super Mario Pick-Up Artist parody that mocks dating instructor Mystery (real name Erik von Markovik).
Mystery is best known for the VH1 TV show "The Pick-Up Artist" and his " Mystery Method" for picking up girls.
This cartoon makes fun of Mystery's concepts of " peacocking" and " negging".
…continue reading "Dorkly Mocks Mystery PUA With Super Mario Pick-Up Artist Cartoon (VIDEO)" »
Success coach Jason Capital is best known for his dating products for men like Make Women Want You and 77 Ways To Make Her Want To F@#k You . But he's also a businessman who has made millions. Now he's going to show you how to "flip a switch" in your mind to become a millionaire just like him.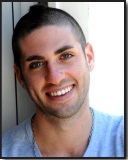 His new program is called The Millionaire Switch For Men. In it, he teaches men how to change the way they think. This will expand their opportunities. As a result, they will get more money, power and women in their life.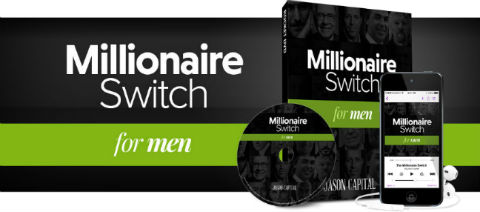 …continue reading "Millionaire Switch REVIEW - Jason Capital Teaches Men To Make Money?" »
Gabrielle Moore is a sex expert with a new program for men. It's called Squirting Orgasm Shortcuts. In it, she teaches guys how to… wait for it… give girls squirting orgasms.
You may have already seen this shocking and explicit video about it, and have some questions. Is it worth it? Is it a scam? What do you get?
Here's my quick Squirting Orgasm Shortcuts review.
The program is priced under $50 $30 UPDATE: This new special discount link gives you a $20 discount ( click here for the exact price).
It includes The "Squirting Orgasm Shortcuts" Video Program, The "Squirting Orgasm Shortcuts" Manual, The "Open Her Up" Manual, The "Orgasmic Rocket Fuel" Guide, "G-Spot Orgasms" Video Program And Naked-U Free Trial.
…continue reading "Gabrielle Moore Squirting Orgasm Shortcuts REVIEW - $20 DISCOUNT!" »
Lawrence Lanoff just released the new men's dating program Language Of Lust.
Here's my quick The Language of Lust review.
The product name is catchy and the free video & sample page are flashy. But what's the program about?
Here's what Lawrence says.
(The Language Of Lust reveals) how to make any woman sexually obsessed with you (and only you) without even touching her.
In my words, the program teaches men how to come off to women as highly "sexual".
The free video really trumps up the "emasculation of American men" today. The mass media is trying to turn men into asexual "wimps".
Women are not attracted to those type of men. They put them in the "friend zone".
Okay, fine. But if you buy it, what's inside?