If you're new here, you will want to sign up for my newsletter to get FREE dating ebooks and mp3s along with exclusive seduction tips and videos. Thanks for visiting!
Silent Seduction is a new men's dating system by Craig Miller and Manish "Magic" Leone.
Craig Miller is best known for his other two men's dating programs, Sexual Decoder System and Sexual Activation Blueprint. I've known of Magic for several years now. I've never really followed him though.
Let's jump right into this Silent Seduction review.
Silent Seduction Review - The Basics.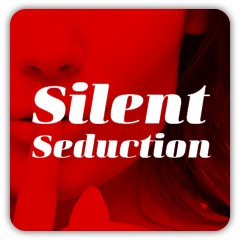 Silent Seduction focuses on touching girls to quickly turn things sexual. They advocate more strategic touching and less superfluous talking when interacting with women. Craig and Magic even go as far as to say that excess talking leads to "rejection hell".
In it, Magic teaches " 3 simple steps" to seduce girls. Here's the three phases.
Phase 1. Ignition Phase.
Phase 2. Activation Phase.
Phase 3. Mental Climax Phase.
…continue reading "Silent Seduction REVIEW ~ Is Magic's System A SCAM" »
Here's a quick article by dating and relationship expert Scot McKay about height and dating. Scot's the author of Secrets To Success With Women For Shorter Men.
——————————–
Hey Man…
Take a guess at what the average height is for men worldwide.
Ready?
It's 5′8″.
Did you guess a lot taller than that? If so, I'm not surprised.
Based on what we see and hear on television, and how most of us feel whenever we're lost in a big crowd, it's easy to think that "average" has to be over six feet.
But that's just not true…unless you're in Holland, Montenegro or parts of Scandinavia.
Even here in the United States the average guy is only 5′9″.
Yet it seems like whenever women are asked to describe what their Prince Charming would be like, the first word out of their mouth is "tall".
And log in to any online dating site and women almost always seem to START their height range at six feet.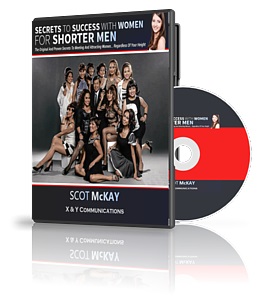 Secrets To Success With Women For Shorter Men is a men's dating advice audio program. It's by Scot McKay, a dating and relationship expert.
Scot's "vertically challenged". By that, I mean he's short. But he didn't let that stop him from meeting and marrying the woman of his dreams, his wife Emily McKay.
Is Secrets To Success With Women For Shorter Men a SCAM? Is Scot just a slick marketer who's just out to get your money?
Or will this program TRULY help short men achieve better success with dating and be worth a download?
In this Secrets To Success With Women For Shorter Men review, I'm going to give my opinion about Scot McKay's program.
…continue reading "Secrets To Success With Women For Shorter Men REVIEW" »
Dating Coach Adam Lyons just released his new men's dating program The Obsession Formula.
Here's my quick The Obsession Formula review.
Quick External Links:
* The Obsession Formula Sales Video
* Skip To Checkout Page To Buy
What's The Obsession Formula All About?
Adam Lyons says.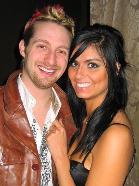 "The Obsession Formula is the quickest way to make a girl obsess over you. Use this simple formula to ignite a woman's obsession fantasy so that she desires you and only you."
Basically, you mind fuck a girl to get her obsessed over you. Adam describes the 3 obsession fantasies that different girls have. These obsession fantasies are used in the plots of literotica books and "chick flicks".
…continue reading "The Obsession Formula REVIEW ~ Get Her OBSESSED?" »
David DeAngelo is running short-term sale on one of his most popular men's dating products called " Advanced Dating Techniques".
It's David DeAngelo's "boot camp style" video training. He covers "step-by-step techniques for overcoming fear, approaching women, getting emails and phone numbers, setting up dates and more."

David D. was a prominent mens dating advice expert in the early-to-mid 2000's. He created many "Double Your Dating" themed videos of seminars. These seminars included the best dating and experts in the world. After taking time off, he's now back giving his cutting edge advice.
" Advanced Dating Techniques" is similar to his prior seminar footage products. It teaches guys how to meet women, what to say, how to get physical, and how to have rock solid inner game. It covers a lot of ground.
…continue reading "David Deangelo Advanced Dating Techniques REVIEW" »