2009 PUA Summit Awards: The #1 PUA in the World and more winners…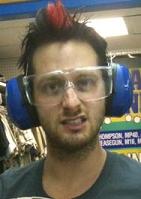 AFC Adam Lyons' wife Amanda Torres has been live "Tweeting" from this weekends PUA Summit…
Most notably, she's been letting us know who has won some of the bizarre awards that Vince Kelvin and Johnny Wolf like to dole out…
Here's the list so far…
" Award for The #1 PUA in the World!!! Adam Lyons!!!! "

" Award for Best Direct Game: Bad Boy! "

" Award for Best Inner Game PUA: Hypnotica! "

" Award for Grumpiest Old Coot: David Wygant! "
Oops, that last award is from me, not from Amanda's Tweets…
Amanda even does a little name-dropping…
" Just passed by Chris Tucker at the hotel. "
Gee, I wonder if Tucker was the bell hop or a room cleaner?!
My favorite Tweet of Amanda's is this one…
" Just arrived at the Summit! They're doing things big this year, red carpet and everything. "
And here's her pic of that red carpet… wrinkles, bent up corner and all…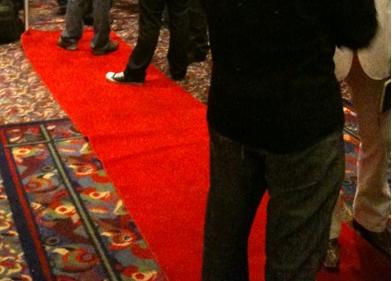 Somebody call Jim Jones cuz that's BALLIN'!
Wait… are those the feet of Ryan Seacrest interviewing David Wygant about being the "inspiration" for Hitch?!
Thanks Amanda for the updates and pics!
You can follow her on Twitter here… and while you're at it follow me too!
…and congratulations to AFC Adam Lyons for getting the #1 PUA in the World award from Vince and Johnny!
Of course, that's like getting a fake Oscar from Lindsay Lohan and Paul Walker!
…but you won't get a bottle of Johnny's magical pheromone cologne with that!
I kid… I kid…
Please don't AMOG and out peacock me

I live a humble life back here in Wisconsin… no Pink Berry …no In-N-Out
I do have a crappy wrinkled up red carpet in my closet though…
Photos credit: Amanda Torres