21 People Get Burns From Walking On Tony Robbin's Hot Coals
If you're new here, you will want to sign up for my newsletter to get FREE dating ebooks and mp3s along with exclusive seduction tips and videos. Thanks for visiting!
It's been almost 2 years since I last talked about my buddy Tony Robbins…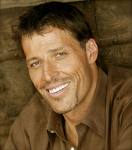 (If you've never heard of him, he's a self-help motivational coach best known for this book)…
For decades he's had his followers walk over hot coals to provide attendees an opportunity to "understand that there is absolutely nothing you can't overcome"…
Hey Tony, does that include SECOND AND THIRD DEGREE BURNS?!?
Walking 1200 degree coals to achieve self-enlightenment, now that makes total sense to me… NOT!
It was only a matter of time, and last Thursday 21 attendees of his "Unleash the Power Within" seminar in San Jose suffered burns and were "wailing of pain and screaming of agony"…
How fucking dumb is that? Maybe he should stick with just reciting "affirmations" instead…
But that leaves me with one question…
Why couldn't he have burned Oprah instead?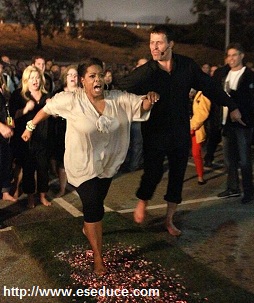 It's casual,
Mack Tight
P.S. - Word is that after Tony Robbin's failed network show, he's coming out with another show on Oprah's OWN network… hopefully it succeeds as well as Rosie O'Donnell's show

P.P.S. - I was just kidding earlier… I really don't want to see Oprah get burned. But I wouldn't lose sleep if her billions of dollars caught on fire… or if Tony's personal island sunk into the ocean.