3 Attraction Frames that get you LAID
If you're new here, you will want to sign up for my newsletter to get FREE dating ebooks and mp3s along with exclusive seduction tips and videos. Thanks for visiting!
Here's a quick article by pickup artist Jon Sinn about 3 attraction frames that get good results with women…
——————————–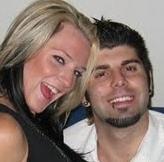 Hey Man,
Frames are important when you're learning to pick
up beautiful women. You use them in order to
control the situation. The person who controls
the frame is in charge, and whoever has the stronger
frame wins.
Here are three important frames that you have
to use in the attraction games.
1. The Flirty Frame
Flirting is fun. Girls think so too. Women like
getting hit on. They don't get all dolled up for
three hours to go out and have everybody ignore
them. They want to be flirted with and teased.
The key to flirting is that it's fun and it shows
that you like her. You're telling her right away
that you like her the way a man likes a woman, not
as a shopping buddy or someone who's going to give
her psychic advice.
2. The Social Frame
You've got to be a social butterfly, interested in
meeting everybody. You're talking to everyone. You're
not trying to get anything from anyone. When you're
social and fun, you're bringing value to every social
situation you encounter.
It's really important to be social to everyone and not
just the hot girls in the club. That can come off as
creepy and not genuine. Practice talking to everybody
and this will raise your social status in her eyes.
3. For #3 Click Here (By Far The Most Important One)
If you can steer girls into these frames, you're
chances of getting laid go way up.
Hope this helps,
JS
P.S. If you want to learn more about frame control
and using it to get a girl attracted to you within
minutes of meeting her, CLICK HERE