3 Essential Sexual Frames Needed To Sleep With A Girl
If you're new here, you will want to sign up for my newsletter to get FREE dating ebooks and mp3s along with exclusive seduction tips and videos. Thanks for visiting!
Here's a quick article by Jon Sinn where he explains 3 sexual frames needed to easily seduce girls…
———————————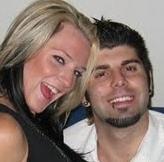 Today I'm gonna share with you 2 very important sexual frames
that you must "install" throughout your conversation in order to
easily seduce girls.
Here they are:
1. She's adventurous:
While talking to the girl you want to seduce, you need to
tell her that YOU see her as an adventurous person.
Telling her that, will subconsciously make her want to follow
your standard and not disappoint you, as you gave her
this great compliment.
Now, it's very important that you do that because, sleeping
with a guy she's recently met, is an adventurous thing to do,
so she needs to fit the role.
2. You are not judgmental:
You see, society ridicules girls that sleep around,
and calls them "sluts".
Now girls want to enjoy sex with different guys
but don't want to be called sluts.
That's why you must let her know that you understand
women's position, and you never judge women
that follow their sexual desires.
Now, these are essential frames that you must "install"
to get the girl warmed up for sex.
3. Watch this vid to find out #3
The 2 frames above will sometimes perfectly work
to get you laid. But they are just 2 out of 14 frames,
and most of the times won't be enough to make the girl
100% sure that she's wants to sleep with you.
Watch this free vid to learn the other 12 frames.
- Jon Sinn
PS: Sexual Frames is just one step out the
4 Step System that will get you laid like a rockstar.
CLICK HERE if you want to discover
all the 14 sexual frames and the other
3 KEY steps to a life full of intercourse.
>>> WATCH SINN'S FREE VIDEO HERE <<<