3 Places To Meet Women During The Summer
If you're new here, you will want to sign up for my newsletter to get FREE dating ebooks and mp3s along with exclusive seduction tips and videos. Thanks for visiting!
I get a bit depressed when finals are over and the college year comes to an end. I have this picture in my mind that all the hot college girls are leaving my city for the summer. That's not really the case.
The girls are still there, they just go to different places. Instead of finding them around campus, at college sporting events and the local bars… you'll find them elsewhere.
Here's 3 great places to meet and pickup women during the summer:
1.) Beach
Hot girls congregate where there's water during the summer. Go to a beach, hotel swimming pool or go tubing. It's a highly sexual environment, everyone's half naked already. Ask around and you'll find the popular place for young people to party at in your area.
2.) Festivals
Warm weather + live music + alcohol = a great place to pickup girls. There's typically at least one big festival or fair every weekend in most areas. I recommend camping nearby if possible. It makes logistics much more easier for hooking up.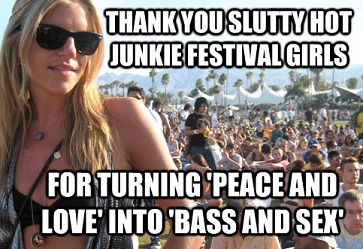 If you have to resort to going out to a bar, go to one with an outside tiki bar or patio.
3.) Parks
You'll find fit girls who jog and walk in parks. I also see them playing sports like tennis. Go talk to them. Go hit on a soccer mom watching her kid play. I prefer parks with a lot of available activities.
Those are 3 places where you can find women during the summer…
Now go out there and find your summer love… or your summer one night stand

It's casual,
Mack Tight
P.S. - Click here for more free tips on how to pick up women during summer!