3 Quick Tips to Make Women Laugh
If you're new here, you will want to sign up for my newsletter to get FREE dating ebooks and mp3s along with exclusive seduction tips and videos. Thanks for visiting!
Women want men who can make them laugh…
Humor is something you can learn, no matter what age or height you are…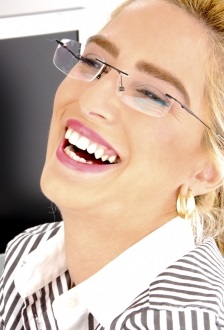 To get you started, here's 3 quick tips to make women laugh:
1) Make a funny observation
Look at your surroundings and make a humorous comment on it. It could be about the venue, what someone is wearing, anything. Just try not to be too negative.
2) Use a Pop culture reference
Women love it when you pepper the occasional pop cultural reference into your conversation. The key is to make them mainstream enough so she will get the reference.
You can even combine pop culture with funny observations. For example, "Hey, that guy looks just like Uncle Jesse from Full House… HAVE MERCY!"
3) Use "Call Back" humor
If something you said makes her laugh, bring it up again later in the conversation. Stand-up comedians do this all the time. Just do not do it so much that it gets old.
If you want more secrets on how to make women laugh, check out this report by my friend Martin:
⇒⇒⇒ READ: Make Her Laugh Report
It's casual,
Mack Tight
Image courtesy of imagerymajestic / FreeDigitalPhotos.net