6 Stereotypes of Guys Women Have Sexual Fantasies About
If you're new here, you will want to sign up for my newsletter to get FREE dating ebooks and mp3s along with exclusive seduction tips and videos. Thanks for visiting!
Here's another article by fashion & pua expert Brad P about the 6 sexy stereotypes that girls have sexual fantasies about…
——————
Just in case you missed it in my last article, I'm giving 4 of my best men's dating programs FREE when you purchase my Fashion Bible. The discount will be over soon. If you don't already have my Fashion Bible, click here to get the discount.
Last time, we were talking about what kinds of guys women look for when they are horny and in need of immediate sex.
And if you think back, you will remember that women form a mental blueprint of what a "sexy guy" is when she is in her teenage years.
I want to give you some examples.
I once met a girl who was 24 years old. She was smoking hot. I met her in a dance club.
When she was 16, she was obsessed with a rock band called Nine Inch Nails.
At the time I met this girl, I had the same haircut as their singer Trent Reznor.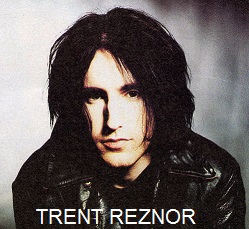 As it turns out, this girl was sexually turned on by this band's music, and by the way the lead singer looked.
She probably had sexual fantasies about him.
But…she never met him and she never fucked him.
This is the way it goes with celebrity crushes. The girl gets a crush, but nothing ever comes of it.
Instead, she decided to fuck me, since I was the next best thing in her mind.
Yes, women will fuck you because you have the same haircut as the guy they had a crush on when they were 16.
And that is the basic psychology of sexy stereotypes.
In this case, the girl came up to me and made the first move. We talked for a little while and we ended up fucking right there in the club only 20 minutes later.
That is the power of sexy stereotyping.
"Rockstar" is one of the more obvious sexy stereotypes, but there are others as well.
Remember, it depends on a few things- pop culture, what her friends think, and what type of guy gave her her first positive sexual experience.
To keep things simple, let's start with pop culture.
Here's some types to keep in mind, and an example of each-
- Rockstar (think Dave Navarro)
- Power Suit (Simon Baker or Pitbull)
- Rapper (TI or Eminem)
- Hipster (see "Young the Giant")
- Rugged Guy (Colin Farrell or Brad Pitt)
- Tattoo Guy (Travis Barker)
I've created a method where you can take the horniness that these guys create, and transfer it on to you.
I'm going to tell you more about it in my next article.
But first, let me tell you that sexy stereotyping can work for almost anyone.
You don't have to be good looking.
The reason why, is that women are not really looking for guys who are "good looking."
Most hot young women have had experiences with all kinds of guys, and they know that when a guy has good looks, it doesn't always mean she's going to have a good experience with him.
Some women have even had negative experiences with good looking guys, and they don't want to go there again.
I've heard women say things like "I don't want a guy that's prettier than me" or "him having that perfect little nose just reminds me of a gay guy."
Women don't always associate a man's good looks with a positive sexual experience.
That positive sexual experience is harder to find, and it's what women are really after.
You may have noticed that some of the stereotypes I listed were ultra-masculine stereotypes.
That's because women see ultra-masculine guys as more dominant. They think that an
ultra-masculine guy will be more likely to rule her pussy with an iron fist, and that's what she wants.
Chew on that for a little while, and I'll talk to you soon about how easy it can be to improve your style, and why most guys miss the boat on this.
-Brad P.
PS- I have to tell you how my first makeover got me laid 75 times (no joke!)
It took one day to change my look, 2 weeks to get comfortable with it, and from that point on I was just collecting the dividends.
PPS- I like to give discounts to guys who read my articles. Get my Fashion Bible using this link and I'll give you 4 of my other programs for FREE.
It's over 100 pages of my best fashion advice and sells for $67, but now you can get $497 worth of my other programs for FREE when you Use this link.