A Brief Introduction to Carlos Xuma and his Dating Dynamics Products
If you're new here, you will want to sign up for my newsletter to get FREE dating ebooks and mp3s along with exclusive seduction tips and videos. Thanks for visiting!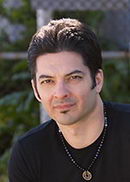 Carlos Xuma is a very interesting dating coach that I've neglected to talk about on eSeduce in the past.
After recently studying his teachings I think his teachings are right on in many aspects.
Carlos contends that men in the post-feminist era lack advantage with women in terms of socialization. Due to the proliferation of media images and "Disney programming," men are confused as to their gender roles and to what women find genuinely and uniquely attractive about men. These attractive qualities have not changed; they have only undergone an evolution.
Carlos first focuses on fixing the damaged parts of a man's masculine confidence which are:
1) Self-esteem
2) Self-image
3) Self-confidence
Then he focuses on developing the parts to a man that are attractive to women:
1) Self-discipline
2) Self-confidence
3) Sense of humor
Carlos has a HUGE catalog of ebooks, audio and video products to help you. His newest product is Ultimate Inner Game…
Here are more listed by relative skill level…
Starting…
» The Alpha Rules Ebook
» The Dating Black Book
Intermediate…
» Approach Women NOW
» Secrets of the Alpha Man
» The Seduction Method
Advanced…
» Alpha Lifestyle Triple Threat
» Alpha Conversation & Persuasion
» Alpha Man Immersion
Beginner to Advanced…
» Advanced Coaching Program
» Power Social Skills
Now I find it annoying when gurus save the price to the very end so I'm also going to sort his products for you by cost…
$50 or less
» The Alpha Rules
» Dating Black Book
» Seduction Method
$50 to $100
» Approach Women NOW!
» Advanced Audio Coaching
$100 to $150
$150 to $200
» Alpha Lifestyle - Triple Threat DVDs
» Alpha Immersion
$200 to $250
» Power Social Skills
» Alpha Conversation and Persuasion
I would say if you are indecisive with what product to start with, I would suggest The Dating Black Book based on price and the vast range of topics it covers.
So that's it for now, I hope you look forward to videos and articles by Carlos on eSeduce in the near future!