A Dead Bat In Paraguay by Roosh Vorek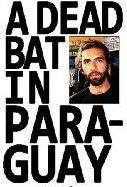 Roosh is a very unique PUA. Instead of having a pink mohawk and guy-liner, he has a beard and a plain solid-color t-shirt.
He has already written a popular step-by-step system for picking up women in his book Roosh Bang.
Now he's back with an autobiographical book documenting him quitting his professional job, selling all his possessions and traveling South America in a trek to find himself and pickup women from different cultures. It sounds like "The Game" but more realistic and exotic.
The book is called A Dead Bat In Paraguay: One Man's Peculiar Journey Through South America and you can order it now for just $11.47.
Here's the product description for it:
A Dead Bat In Paraguay is a true adventure story about a 28-year-old man who decided that the best way he could deal with his existential crisis was to sell his possessions, quit his professional career as a scientist, and hop on a one-way flight to Quito, Ecuador in order to visit every country in South America. He sincerely believed the trip would put him on a track towards a more fulfilling life of excitement, intrigue, and exotic women, away from his soulless corporate job in a Washington D.C. suburb. Instead, he humorously falls from one country to the next, striking out repeatedly with the local women, getting robbed, having dreams that became reality, self-diagnosing himself with a host of diseases, and suffering repeated bouts of stomach illness that made marathon bus rides superhuman feats of bodily strength. Along the journey he chronicles the friendships, the women, and the struggles, including one fateful night in Paraguay that he thought would lead to his end.
Here's a video introduction of the book made by Roosh…
Looks interesting…