A Dead Bat In Paraguay Review
It's been a while since I've done one of my hardcore reviews of a PUA related product…
But I'm FINALLY back, with a balls deep review of Roosh V's new autobiographical book "A Dead Bat In Paraguay"…
If you're not familiar with Roosh, he's a popular Washington D.C. area pickup artist and a witty blogger.
He's also the author of a popular book on how to pickup women called "Bang Field Guide"…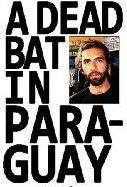 >>> A Dead Bat In Paraguay ( by Roosh V ) Review <<<
I was initially confused on what this book was about…
The title is totally irrelevant, like an emo band name. Even after reading the book, I get the reference but I don't understand the significance of it…
What should I expect from a dude who named his pickup book "Bang"

I read Roosh's summary and it was all over the place… it made my head spin…
So let me break it down for you…
This book is Roosh's Fight Club moment…
He's sick of spinning his wheels working a mundane 9-5 job and plans his escape…
Rather than blow up his apartment and create Project Mayhem, he decides to save up money and travel South America to find himself and pickup exotic women…
I made the mistake in a previous post by saying this book is like "The Game"…
…boy was I WRONG!
If you're looking for a fairy tale "chick flick" book where the narrator fixes all his problems, hits a climatic peak where everything falls apart, but then pulls it all together and learns a valuable lesson at the end and lives happily ever after … you're going to be DISAPPOINTED!
It is clear to me that Roosh doesn't specialize on "fabricated fiction" like some other "Style"ish writers

A Dead Bat In Paraguay is "real" and in many ways that's its blessing… but in some ways its also its curse…
>>> What I Liked about A Dead Bat In Paraguay <<<
This book is REAL… if Roosh took any creative freedoms, he sure didn't make them favorable for himself…
You'll hear about Roosh's failures with women… you'll hear how tourist destinations are all hype…
There are millions of people whose financial worth is dependent on people traveling…
These people make money when you travel so they do what they can to persuade you to leave your couch…
Lets just say Roosh must not have money tied up in any airline stocks

…
Well written… Roosh writes well. He doesn't have long run on sentences like me

You don't have to be a genius to understand his writing, but yet it's still very smart…
For 99% of it, you're going to look forward to turning to the next page… and not find it tedious….
Great characters… Face it, a book is only as good as its characters…
Roosh is an interesting character… he's honest… he's witty… he admits failures… he is human and highly likeable…
He also does a great job dissecting and describing each person he meets along the way…
And he meets tons of them… each from different countries… each with a different story… each with different strengths and weaknesses… Roosh seems to learn something from all of them…
Great locations… Roosh does a great job of describing the women, the sites, the sounds, and even the hostels of every country he visits…
I feel a bit more "wordly" after reading this book… like I traveled myself with Roosh.
Ready to get your copy… Click Here and you can be reading this book in minutes…
———
The "likes" grossly outnumber the "dislikes" with this book…
But this review has to be "real" just like A Dead Bat In Paraguay is "real"… so here's my dislikes of the book…
>>> What I Disliked about A Dead Bat In Paraguay <<<
The Redundancy… seriously Roosh, how many times do we have to hear you describe your violent shitting spells in graphic detail?!
We get it, you travel to a country with poor living conditions… you get sick… you shit…
I think we've all experienced it, I don't need to re-experience your sick/shit experiences for 30 pages!
The only other part that I found burdensome to read was his retelling over… and over… of the rules of carrying bags on a bus to prevent theft…
We hear the rules told to Roosh… we hear the same rules told by Roosh to some fat Swedish traveler… we hear the fat Swedish traveler tell the rules to the person who told the rules to Roosh…
My gosh, WE GOT IT ALREADY!
Hold your bags with your hands wrapped around them while you sleep on a bus!!!
I don't need to hear the same rules explained four times Mr. Tyler Durden!
Roosh fails… and fails… and fails… Roosh is likeable… but I just get sick of him FAILING after a while…
If you are hoping to read how Roosh fucks tons of exotic girls, you are going to be wildly disappointed…
In fact, the page number where Roosh finally gets his noodle wet in South American has three digits in it…
I admire him for being real and being honest… but daddy needs more dirt!
At one point Roosh runs into a Canadian he labels "the Predator" who is fucking South American women right and left…
After a few days with him, Roosh and him part ways…
And to be honest, I was hoping the book followed Predator at that point instead of Roosh!
About a chapter later, I was back on board though.
Anti-climatic ending… So I go on an epic 260-page journey with Roosh and it ends in South America… what the fuck?!
What happened when you got back to Maryland? How did you adjust?
I get it, the journey didn't really answer ANYTHING for him…
But if I invest 8 hours reading a book, I want the loose ends tied into tight square knots at the end!
…don't leave me hanging bro!
>>> Conclusion of A Dead Bat In Paraguay Review <<<
The book is great…
Sure it has its flaws, but it's real and life has its flaws…
Usually you can tell how good a book is in my library by what position my bookmark is in it…
If it's only a few pages into it… the book SUCKS!
If it's halfway though it… it's ok, but lost my interest enough that I didn't finish it…
I can honestly say I read ALL 260 pages of A Dead Bat In Paraguay…
It was well written, honest, eventful… like traveling South America vicariously without the stomach parasites…
I highly recommend you get it yourself…
You can get it instantly by clicking here…
Do it, you won't be disappointed.
It's casual,
Mack Tight
PS: Bang! was written by "Roosh Valizadeh", while A Dead Bat In Paraguay was written by "Roosh Vörek"… What's his last name going to be for his next book?… maybe "Voorhees"