Allen Reyes AKA "Gunwitch PUA" Released From Jail
If you're new here, you will want to sign up for my newsletter to get FREE dating ebooks and mp3s along with exclusive seduction tips and videos. Thanks for visiting!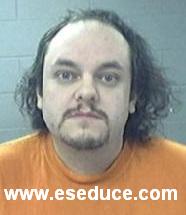 Allen Reyes (AKA "Gunwitch" PUA) was released from jail on Monday according to The Smoking Gun and a local Klamath Falls newspaper…
Last New Years Eve, Gunwitch Shot a girl in the face and has since been in prison awaiting trial…
Allen Robert Reyes coped a plea bargain to a felony weapons charge in order to get the related charges of attempted murder and first-degree assault dropped.
It sounds like conflicting stories from the girl and lack of credibility of witnesses contributed to the plea bargain. It also sounds like her prior criminal record came into play too.
He was released from county jail and will have 5 years of probation.
Thoughts?
My opinion:
Don't carry a gun while you are drinking… and don't go to parties where there's knife-toting meth heads…
Check out my Facebook page for more discussion on this…
It's casual,
Mack Tight