Asa Akira Teaches Sex REVIEW
Asa Akira Teaches Sex is a new sex advice program for men created by the people behind 2 Girls Teach Sex. It includes video seminars/tutorials/demonstrations and pdf reports.
So is Asa Teaches Sex a scam? Is it worth the download? You'll find out in my Asa Akira Teaches Sex review below.
(You MUST click here & watch Asa in action before you read this review

)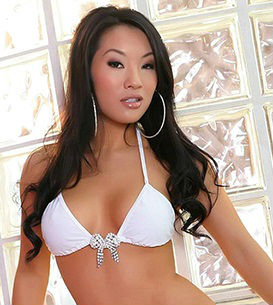 Asa Akira Teaches Sex Review

As mentioned, Asa Teaches Sex consists of a series of streaming online videos and PDF reports. The videos include tutorial seminars and demonstrations by several adult film stars such as:
* Asa Akira
* Marcus London
* Monique Alexander
* Maddy O'Reilly
* Romi Rain
* Dana DeArmond
* Capri Cavanni
* Ana Morna
I'll be honest, I've never heard of any of these porn stars. I do know that most of them have already appeared in previous 2GTS programs in the past.
Asa is the main host of the program and the most prominent instructor and performer.. The other porn stars show up off-and-on throughout. Each one teaches a certain area of "expertise"… for example Marcus London talks about making girls squirt. Monique Alexander demonstrates oral sex techniques. Etc, etc…
Check out Asa's Free NSFW Video HERE.
In another part, they go into the "6 different types of female orgasms". They describe each one in different videos and how to give them to girls. I KNOW 2GTS has ALREADY talked about most of these in their previous programs like "2 Girls Teach Sex". For example in this 2 1/2 year old 2GTS report by Shawna Lenee, they explain 9 types of female orgasms.
Asa Akira Teaches Sex does not stray far from other 2GTS programs that have come out before. If you're new to their products, this would be a good first program to get. But if you've previously purchased other 2GTS products, this is generally more of the same. There's new material and it's definitely enjoyable & informative. For example, Marcus London shows up and makes some girls squirt just like in his 2GTS program "Squirting Mastery" a while back.
There's a lot of variety in the women. They look different… they teach different sexual techniques. That helps bring variety. For example, Asa Akira is an Asian with a tight body and teaches advice on orgasms & positions. Other girls look different & specialize in teaching other sex advice. So basically there's a bit of everything for everyone regarding eye-candy and sex advice. That makes this program worth picking up if you ask me.
People will probably say "Mack, you're so shallow with all those 'eye candy' comments! Quit judging women!" But come on, let's not play stupid here. These people are "porn stars", not tax accountants. 2GTS didn't hire porn stars for their speaking ability and intelligence. They're having them do "seminars" half naked and having them "demonstrate" sex techniques for a reason. I think I should be able to comment on the "eye candy" if that's one of the big marketing ploys for this program. The world is a superficial & shallow place, shoot me.
With that all being said, program is reasonably priced for what you get (the click here to get it at the LOWEST offered price. It includes a lot of content and there's a lot of valuable information for any sex n00b or seasoned vet.
Like with every program now-a-days, there's an optional subscription program attached to it. If you don't uncheck the option for the "Free 2 Week Trial Membership in the Orgasm Masters Club", you'll be charged $67/month starting in 14 days. My advice is to leave the Orgasm Masters Club option checked and either cancel right after you download it or set a reminder on your phone calendar in 10 days to cancel. That way you get the free trial. Of course if you like the free trial, feel free to stay subscribed for $67/month.

My Asa Akira Teaches Sex Conclusion:
I suggest you get the program if you dig watching hot girls and want to get better at sex. click here to get your copy of Asa Teaches Sex at the LOWEST offered price

If this doesn't seem like the program for you, click here for a consolation prize of a bunch of free sex advice videos & reports instead.
I hope you enjoyed this Asa Akira Teaches Sex review. Everything written was strictly my opinion.
So what do you think of my Asa Akira Teaches Sex review? Agree? Disagree? Leave your comment on my Asa Akira Teaches Sex review below.
It's casual,
Mack Tight