Boyfriend Destroyer PUA Pattern: "The Time Bomb" (VIDEO)
If you're new here, you will want to sign up for my newsletter to get FREE dating ebooks and mp3s along with exclusive seduction tips and videos. Thanks for visiting!
Here's a video about a boyfriend destroyer routine created by Ross Jeffries, creator of Speed Seduction®…
Before anyone whines about how horrible and immoral these boyfriend destroyer patterns are… let me just say that quality women typically hop from boyfriend to boyfriend. If you are setting around waiting for her to become "single"… your pubic hairs will turn gray like Ross's 'fro.
—————–
Dear Speed Seduction® Student,
Want to see something incredibly powerful? Watch as I show you how to plant a "time bomb" in a woman's mind. Her "borefriend" is TOAST.
The best part? The social programming embedded in her mind through stupid Lifetime movie story lines is exactly what makes this work!
< Click here to watch video >
Peace and piece,
PR (aka RJ)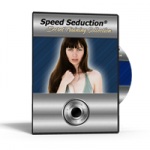 P.S. To claim your access to over 120+ laser-targeted girl-getting teaching modules, including numerous patterns, crack open the Virtual Vaginal Victory Vault and make this the day you'll look back at one year from today as the first day of the best f@@king year you've ever had with women.
Click here to watch Girl-Getting videos INSTANTLY!