Building Attraction Secrets by Cameron Teone Review
If you're new here, you will want to sign up for my newsletter to get FREE dating ebooks and mp3s along with exclusive seduction tips and videos. Thanks for visiting!
Building Attraction Secrets is a new 16 CD audio program by Cameron Teone offered on his Attract Women Anywhere site.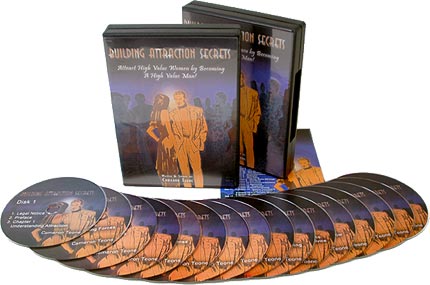 Cameron describes the program as…
A Step-By-Step Proven Scientific System That You Can Rely On To Get You To Become The Type of MAN Who Attracts Desirable WOMEN With Consistency…
It sounds like this program is the total package in regards to learning how to attract women…
Cameron stresses that it covers the process linearly from start to finish… I know I hate products that just throw a bunch of random incongruent tips at you that you quickly forget!
Click here to learn more and get your copy…