Christian Hudson
If you're new here, you will want to sign up for my newsletter to get FREE dating ebooks and mp3s along with exclusive seduction tips and videos. Thanks for visiting!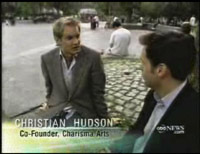 Christian Hudson considers himself a "perpetual entrepreneur and occasional social coach". runs The Social Man, and can also be found on his Hidden Mic Pickup recordings.
Christian Hudson started off as a co-founder of Charisma Arts before branching off upon his own.
Since then he has worked with Mark Redman to create "Conquer Your Campus".
He then released his Hidden Mic Pickups program.
Recently, he has started The Social Man where he teaches PUA boot camps along with Nick Sparks PUA.
You can visit one of the sites he is affiliated with below: