Click Magnet Dating System Review - READ BEFORE BUYING!
Scott Valdez recently released a new online dating program called
Click Magnet Dating System…
Scott's company has been talked about on Jay Leno… but that doesn't impress me much… I'm more of a Jimmy Fallon guy…
What I want to know is Click Magnet Dating System a SCAM… or is it really worth getting?
I got my copy… and now I'm giving you my honest opinion in this Click Magnet Dating System review…

Who Is Scott Valdez?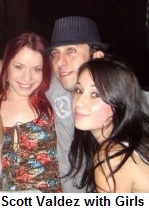 Scott is the president and founder of ViDA (Virtual Dating Assistants). It's basically a company to outsource your online dating to. He employs a large team of people who will manage your profile and messages for a hefty price.
ViDA created a lot of media buzz. Scott appeared on the Today Show and Jay Leno even made a joke about it.
He apparently decided to create an "at home" program from what he learned about online dating. That program is obviously called the Click Magnet Dating System and it's priced to be more affordable and attainable than his more "hands on" ViDA business.

What's Included In Click Magnet Dating System?
It's an audio/ebook/software program you can download that gives tips on how to pickup girls using online dating sites like Match.com, Plenty Of Fish and OkCupid…
It includes:
- 5 training manuals with embedded audio
- Online Dating Automater software
- 3 Audio Interviews with other dating experts
- Response Rate Optmizer Microsoft Excel Spreadsheet
- 2 bonus reports
Scott has a video you can watch here explaining more about it… otherwise the actual order page can be viewed here without having to watch the lengthy video…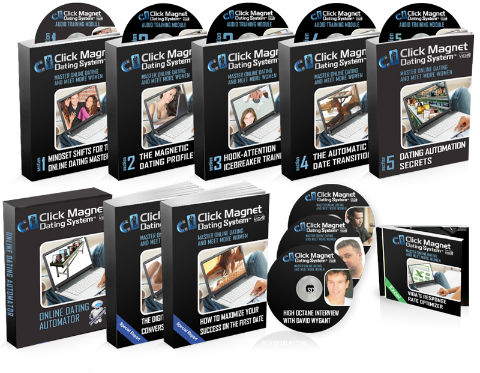 What Are Some Strategies From It?
There's a lot of online dating programs out there already, including Insider Internet Dating, Secrets of Online Dating, Online Game Internet Attraction System and more… SO WHAT SETS CLICK MAGNET DATING APART?
A lot of the other programs seem to take an approach of "sending tons of quick messages and hoping they get responses"…
Scott has a more "set a trap and wait" approach…
Here's the basics of his system:
- Build an attractive profile
- Get your profile viewed by as many women as possible
- Have women message you
- Send cut and paste responses
- Transition to a date
I did use a lot of the advice given in this program with my online dating accounts… and I'll share my conclusions with you later…
But first, the pros and cons…

What Are The "Pros" With This Program?
- Lot of Content
- Provides Time saving Templates/Software/Spreadsheets
- Has the Women do the "Heavy Lifting" - Yields continuous "Passive" leads
- Current information with forum and online support
I tested everything with my online profiles, and I'll reveal the results in my verdict below…

What Are The "Cons" With This Program?
- Pricey ($97)
- Should have more videos
- Bonus Interviews should be with dedicated online dating experts like Dave M
- Some specific dating site information is already outdated
Get more details about it here…

My Verdict:
I admit, I'm not the most active online dater… but I went through the program and used his advice on my profiles… And lets just say it worked…
It's quite obvious that Scott knows what he's doing when it comes to online dating…
Some of his tips are quite interesting… for example, slightly altering your profile text in order to have it viewed to more women…
I had women contacting me quite frequently… Their messages often fit into only a small handful of categories… Scott gave templates on how to reply to them quickly and effectively…
I lined up 6 dates within 9 days of getting his program… 2 of the girls were REALLY HOT too… and I consider myself to have fairly high standards…
You might not get as good of results but I do think the Click Magnet Dating System is a good program for anybody looking to try online dating..
The price seems high, but you get a lot and there's a 60 day money back guarantee if it somehow doesn't work for you…
If you haven't watched Scott's free video yet, I recommend watching it here right away…
Otherwise, you can immediately grab your copy at the *LOWEST* offered price at this link…
*** Get it at the LOWEST price through this link… ***
*** FREE EXCLUSIVE BONUSES IF YOU BUY IT HERE! ***
If you buy Scott Valdez's Click Magnet Dating System through ANY link on this page… I'll send you my *FREE* guide to talking to girls on the phone and by text…
This 60 minute audio features the #1 pickup artist in the world, Jon Sinn… and is packed full of tips and example conversations to use that will make you a chick magnet…
There's a bunch of other bonuses too… including ebooks about texting mistakes and how to pickup girls on Facebook…
To get the phone/text game audio and additional bonuses… just click this link and use the same name and email address you used when you ordered the program…
But remember… you HAVE to purchase the program using a link on this page to get the FREE bonuses!
So go watch the free video here or order it right now here…
Then sign up for my free bonuses HERE…
It's casual,
Mack Tight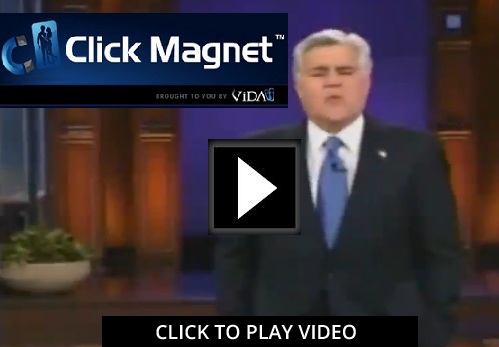 *** Get it at the LOWEST price through this link… ***