David Shade changes product name to "Bring Out Her Inner ANIMAL" ?!
If you're new here, you will want to sign up for my newsletter to get FREE dating ebooks and mp3s along with exclusive seduction tips and videos. Thanks for visiting!
I find this kind of funny…
Three years ago David Shade came out with a product called "Bring Out Her Inner Slut"…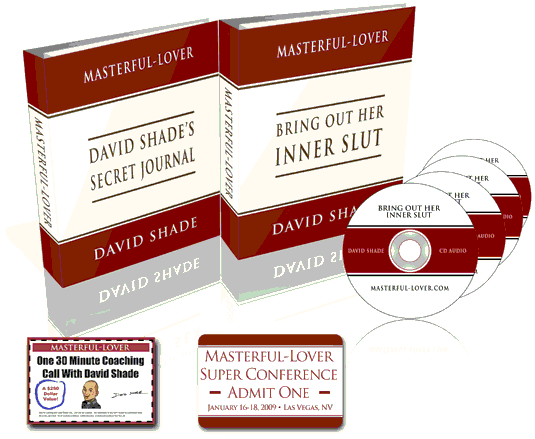 The program is all about getting a girl to give you kinky wild sex on a regular basis…
At that time, I was really against guys using the words "slut", "bitch", "whore" etc.
(I was such a Puritan back then

)
I even wrote this post complaining about the use of the word "slut" in the product title…
Now David has re-released the program…
Just this time he's calling the program "Advanced Masterful Lover" and renaming part of it as Bring Out Her Inner ANIMAL…
HILARIOUS!!
But, he still makes references to "BOHIS" on the site (gee, I wonder what that stands for?

)
Even funnier, the CD label in the picture still has the old name and when you add the product to your cart it says the old name.
I guess David is getting more prudish in his old age and I'm getting less!

It's casual,
Mack Tight