David Wygant Text Message Game - Guys Guide To Texting
If you're new here, you will want to sign up for my newsletter to get FREE dating ebooks and mp3s along with exclusive seduction tips and videos. Thanks for visiting!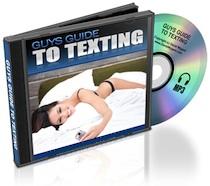 David Wygant has just released his "Guys Guide To Texting" program…
So if you want to learn "sexting" from a 50 year-old dude with a turkey neck… HERE'S YOUR CHANCE!
It appears to be your typical David Wygant product - MP3's, ebook, various bonuses… all on text message game and phone game…
So basically… you either like David Wygant and want to check this out… or you don't…
PS: This reminds me, I haven't laid into ol' Fozzie in a while…
….Some possible foreshadowing here?