Do You Need Money To Get A Girlfriend?
Here's a quick article by dating coach David Wygant answering the question "Do you need money to get a girlfriend"…
This should be helpful for you guys who still have limiting beliefs…
———————
I got an e-mail from Mark today about if you need money to attract women.
It went something like this:
I can't keep women interested in me; I'm honest to them, but it seems to me they love bullshit artists and money, and they don't like honest gentleman like me. I've never been married and I'm afraid I'm going to get cheated on again. I'm just about to give up on women. It seems like they're all just gold diggers.

What do I have to do? I'm not going to max out my credit card on a woman to make her happy.

– Mark
. . .
You don't need money to get a girlfriend or to make women happy, you need to be confident.
Listen to your mindset in this e-mail.
You're afraid. You're living life scared. And whenever you live life scared, you attract women that are going to take advantage of you.
You also believe that women want a man with a fat wallet in order to make them happy.
That's not true at all.
Life is all mind set. If you think negatively, negative things are going to happen to you. Women are going to feel your lack of confidence and treat you accordingly.
You're a great guy, but you don't keep them interested in you because you just feel like they're looking for something different. You feel like you're not good enough, you feel like these women are looking for guys who aren't you.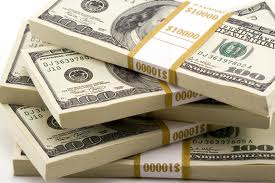 So change your mindset.
Like everything positive about your life.
Say it aloud to yourself:
"I'm an amazing man, that takes great care of myself, that makes decent money, I can support myself, I'm caring, I'm loving, I'm awesome."
Do you understanding what I'm saying here?
Write down all of the positive attributes in a journal every single day and then read those attributes out loud to yourself.
By doing that, you start to believe it deep down and you'll see yourself in a different light.
And if you want to learn how to breakthrough all your fears and excuses, and how to cultivate the kind of deep inner confidence that will allow you to easily and enjoyably attract women every day, then click here to read more.
This is how to change.
Begin it now.
-David Wygant
>>> Watch David's *FREE* Video On How To Overcome Your Fear & Become <<<
>>> More Confident With Women… <<<