Do Your Hobbies NOT Impress and Attract Women?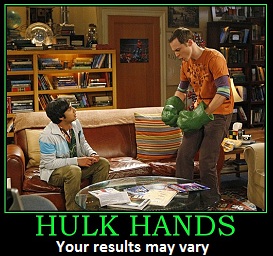 Is your apartment full of Star Wars memorabilia?
Do you have a stack of comic books for bathroom reading material?
You might think that any new girl will see your hobby as "cool" or "quirky"…
But in reality, she'll probably think you're childish and creepy…
Hobbies are a great thing… until they start COCKBLOCKING you…
It's best to keep these things under wraps in the beginning and gradually expose her to them as the relationship advances…
If your hobbies repel rather than impress and attract women… then it's time to reevaluate…
So I want you to go through every room in your home and look for things out in the open that might make women feel uncomfortable or lose attraction for you…
Now take all those items and put them in closets, drawers and storage boxes… or better yet, sell them or throw them away…
The goal of your living environment is to be comfortable and functional for you and your guests…
Need an example?
There's a 37 year-old virgin who vlogs on YouTube about his struggles with social anxiety…
In several of his videos he shows his collection of balloons…
Just watch the video below:
So if you were a woman, what would you think if a guy took you to his apartment and it was full of balloons?
Would it put your mind at ease?
Probably just the opposite…
I would think the guy has some kind of strange balloon fetish…
It would make me feel uncomfortable… plus it's an eye-soar…
This is not the reaction you want from women…
Basically, your balloons are shooting you in the foot…
So your choice is either the balloons or women… Star Wars toys on your bookshelves or women… comic books in your bathroom or women…
It seems like a really fricking easy decision for me… it should be for you too…
It's casual,
Mack Tight
P.S. - Like this article on Facebook, subscribe to my blog posts via email, and get my free pickup artist advice newsletters… it's all free and kicks ass!