Eseduce's 3rd Birthday - Get *YOUR* Gifts!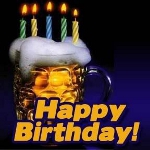 I can't stand bloggers who make a big deal over the anniversary of their blog…
So your blog is now officially 5-years old… who gives a RAT'S ASS!
Rather than annoy you, I'm taking the 3rd anniversary of this blog as an excuse to GIVE YOU *GIFTS* (and get drunk

)…
These *gifts* include special discounts, along with free ebooks and audios from some of greatest PUA's in the scene…
But here's the catch… you need to be subscribed to my newsletter to get the gifts…
In fact, I've already sent out gift #1 to my newsletter subscribers…
But there's a LOT more gifts to be given out to my list… so if you subscribe *RIGHT NOW*, you'll still get most of the loot…
So subscribe NOW and let's PARTY!
It's casual,
Mack Tight
PS: Make sure you confirm your subscription as soon as possible after subscribing (check your mail for the confirmation email, open it, and click on the link in it), otherwise you might miss some of the gifts.
PPS: If you want to send *ME* a gift instead since it is MY blog's anniversary… please send me hookers with blow on their ass cheeks… I'll supply my OWN rolled up $100 bill and condoms, just email me for my address here in Milwaukee… I'm SERIOUS… hookers & blow please