FREE "Direct Daygame" Ebook for my Newsletter Subscribers!
If you're new here, you will want to sign up for my newsletter to get FREE dating ebooks and mp3s along with exclusive seduction tips and videos. Thanks for visiting!
Thank You for being an eSeduce Newsletter subscriber!
Here's the FREE 47-page "Direct Daygame" ebook by Love Systems Instructor Farmer as promised…
REMEMBER… THERE ARE STILL MORE FREE ebooks, MP3s, and videos TO COME!!!

I'll keep sending you FREE stuff in future newsletters as long as you stay subscribed…

If you make the mistake of unsubscribing… you are going to miss out!
You can download the free ebook by right-clicking on the link or image below and choosing "save":


Download Free "Direct Daygame" Ebook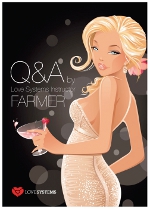 ;
Thanks again for being a subscriber!
It's casual,
Mack Tight
PS: I have no idea why there's a girl in a dress drinking a martini on the cover of a daygame ebook