FREE Webinar - "3 Biggest Mistakes Men Make With Women"
If you're new here, you will want to sign up for my newsletter to get FREE dating ebooks and mp3s along with exclusive seduction tips and videos. Thanks for visiting!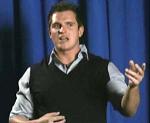 Tyler Tray has spent this past spring coaching men
on how they can personally have the women they
desire.
Well Tyler put on a FREE Webinar where he
revealed what he's discovered in his dating success coaching.
Including…
"The 3 Biggest Mistakes Men Make With Women
& How To Fix These Common Problems."
This online webinar can be watched in it's entirety
absolutely FREE….
Tyler's also giving away 1000 FREE CDs to those who watch
the FREE webinar!
P.S. If you are unfamiliar with Tyler Tray…
he's the founder of the Dating Secrets Community,
and author of "The Ultimate Texting Guide"…
His webinar will only be up for a few days… and the
FREE CDs will be snatched FAST!
So watch it and grab your FREE CD NOW…