Get Outta Your Head, Get Into Her Pants
If you're new here, you will want to sign up for my newsletter to get FREE dating ebooks and mp3s along with exclusive seduction tips and videos. Thanks for visiting!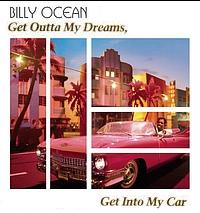 A while back… I visited my old high school friend in Florida…
He took me to a bar and introduced me to some of his friends…
One of them was a neurotic kid named Todd…
Todd was on a "date" with a cute redhead…
Not only was Todd neurotic, he was also very boring…
Yes, it is possible to be both and Todd was proof…
The girl soon started spending more time with other people than with Todd…
This only fueled Todd's neurotic-ness more….
Todd was now AT WAR with his date…
…a strange psychological battle that only existed between Todd's ears…
He was going to show the redhead up by ignoring her and talking to us dudes instead…
A total "boss move"…
But she was too busy flirting with other guys to notice…
He was fixated on her YET he pretended he wasn't…
She wasn't fixated on him AND didn't bother hiding it…
She came back over to us and started talking with my friend from high school more than with Todd, her "date"…
I stood there as Todd told me he was "winning" the battle with her… I guess by talking to some dude he just met instead of his "date"…
At the end of the night… Todd was still empty handed and fuming…
She was gracious enough to say goodnight and that she had a good time… just before she left with some other dude…
Todd declared his triumph over her…
Todd: "She came over TO ME to say goodbye! I won!"
Finally, Mack had to open his mouth…
Mack: "Did you fuck her?"
Todd: "No…"
Todd: "Then you didn't win SHIT!"
After that, Todd was silent.
He came with a girl… but drove home alone once again…
The Moral Of The Story:
It's all about getting in-between her legs…
…and taking the right ACTIONS that give you a better chance of getting laid.
Nothing else matters!
Get Outta Your Head, Get Into Her Pants.
It's casual,
Mack Tight
PS: Subscribe to my newsletter
PPS: Like me on Facebook
PPPS: Follow me on Twitter