Get The Facebook Pickup Method Ebook FREE!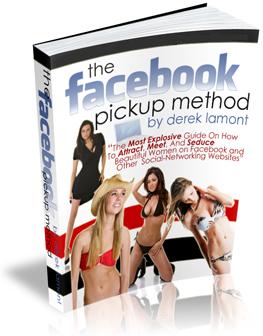 I recently added The Facebook Pickup Method ebook by Derek Lamont, author of Online Pickup Secrets, to the free bonuses for my newsletter subscribers.
That makes 3 ebooks and an MP3 interview with the #1 PUA in the world, Brad P, all for taking just by signing up for my newsletter.
While you are at it, I also recommend signing up for blog updates. If you know what a "feed" is, you can have it added to your feed reader of choice or My Yahoo… Otherwise you can have the blog updates emailed to you.
It is all free and you can unsubscribe at any time…
Oh yeah, your information stays private and you won't be spammed!
Sign up for blog updates by email or feed…