Mehow Get the Girl Infield Insider October 2008 with Carlos Xuma Preview
If you're new here, you will want to sign up for my newsletter to get FREE dating ebooks and mp3s along with exclusive seduction tips and videos. Thanks for visiting!
The October edition of Mehow's Get the Girl Infield Insider is out and this month it features Carlos Xuma…
Click here to go to the Infield Insider site and scroll to the bottom to watch the 2 1/2 minute preview video…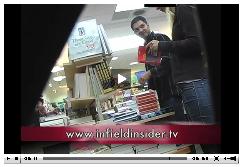 So lets recap what we saw…
Carlos at an Apple store getting the number of a girl at a MacBook display…
On the sidewalk petting a dog and talking to two girls and a guy…
Introducing himself to a store worker…
At a coffee shop talking to a girl about tea…
Asking two girls on the street where they are from…
Carlos at a book store asking a girl if she is a "cheap book buyer too"…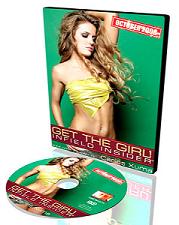 They really didn't give us much of a preview did they!
It left me demanding more.
Half of the audio was muted for confidentiality and the rest involved fairly basic interactions…
With such a brief preview I believe it would be better to stick with just one interaction rather than hopping around here and there…
But then again beggars can't be choosers… it was just a free preview…
Obviously the purpose of it was to promote the whole DVD…
But good news…
Mehow is offering the full DVD for free to new subscribers, you just need to pay for shipping…
So get it at the Infield Insider site now…