Watch *FREE* Stealth Attraction Video!
Just Enter Your Email Below, and you can IMMEDIATELY watch the FREE STEALTH ATTRACTION VIDEO - You'll also get a FREE Subscription to the Eseduce Newsletter and get...
* FREE "Phone & Texting Game" Audio MP3! >>$47 VALUE!<<
- Jon Sinn Reveals His Secret Phone Game Techniques That GUARANTEE You Will Never Get "Flaked" On AGAIN!
* FREE "Facebook Pickup Method" Ebook! >>$37 VALUE!<<
- Easily Pickup Up Hotties From Facebook Using This System!
* FREE eSeduce Newsletter Lifetime Subscription >>Normally $17 Per Month!<<
- Get Seduction Tips, Techniques, And Happenings In Your Mailbox!
* And OVER $400 MORE Worth Of FREE Ebooks, Videos, And MP3's!


Get Your FREE Stealth Attraction Video & Stuff Below! (Don't Worry, We'll Send You To The Stealth Attraction Video Site Right After You Press The Submit Button)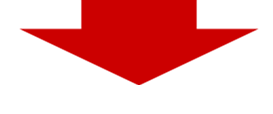 I'll never sell your email address or send you spam, and any email you receive from me will include a 1-click unsubscribe link. Privacy assured.