Guru Spotlight: Player Supreme of ZenMack.com
If you're new here, you will want to sign up for my newsletter to get FREE dating ebooks and mp3s along with exclusive seduction tips and videos. Thanks for visiting!
From time to time I want to bring light upon gurus or dating coaches that aren't talked about much who I think should be.
The Player Supreme Dating Advice Show is one of the few seduction and dating podcasts I subscribe and regularly listen to. He's also got a brand new book too.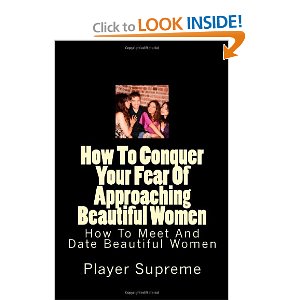 Player Supreme distances himself from the pick up community yet his advice and opinions often mirror it. At times he has a different outlook on things and although sometimes I find myself disagreeing with him, I find him interesting and thought provoking. He isn't scared to give his opinion. You also won't hear him talking in an effeminate voice.
He is often very intense and explicit which may take a bit of getting used to as a listener. When I started out on my journey I couldn't take him. I have learned to accept and appreciate his unorthodox methods of teaching betterment with women.
Here's a sample of his podcast:
Audio clip: Adobe Flash Player (version 9 or above) is required to play this audio clip. Download the latest version here. You also need to have JavaScript enabled in your browser.
(This one is particularly interesting. He takes on what he refers to as the "PUA bullshit style". Amongst other things he criticizes the "you are like my bratty little sister" future adventure projection similar to the one used by Cajun on Keys to the VIP.)
So what do you think of him and these podcasts?
You can check out Player Supreme's new book "How To Conquer Your Fear Of Approaching Beautiful Women: How To Meet And Date Beautiful Women" at Amazon…