Halloween Pickup Articles
If you're new here, you will want to sign up for my newsletter to get FREE dating ebooks and mp3s along with exclusive seduction tips and videos. Thanks for visiting!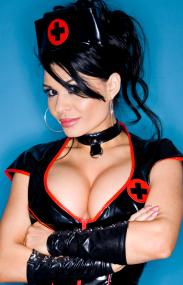 With last night's Halloween party alone… this has already been one of the best Halloween's for me!
I hope your Halloween is just as good…
Here's a few last minute articles for inspiration…
This is the one night where you can tell a girl she looks "slutty" and she will take it as a compliment…
So find yourself a slutty cop, slutty nurse, slutty pumpkin… slutty "whatever" tonight!