House Party PUA
If you're new here, you will want to sign up for my newsletter to get FREE dating ebooks and mp3s along with exclusive seduction tips and videos. Thanks for visiting!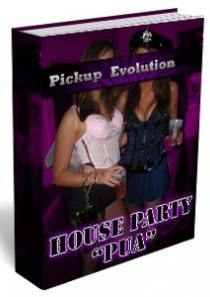 PUA's Legend and Edge from Pick-Up Evolution have released their new House Party PUA ebook…
Check it out by clicking here…
The brand new "House Party PUA: The Ultimate Guide to Social Circle Game" book includes 167 pages in 4 parts……
This book is all about creating a social circle that feeds you hot women, even if you are starting from NOTHING!
It specializes in college game and how to pick up girls at house parties…