How to Make Sexually Agressive Text Messages By Paul Janka
If you're new here, you will want to sign up for my newsletter to get FREE dating ebooks and mp3s along with exclusive seduction tips and videos. Thanks for visiting!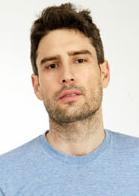 Paul Janka is the author of the Attraction Formula and Day Game. You may know him by my previous posts including Gawker Loves Paul Janka, Paul Janka on The Today Show and Paul Janka on Dr. Phil.
Here's an article by Paul about the risks and benefits of making sexually suggestive text messages…
___________
Sexually Agressive Texts
By Paul Janka
There are two schools of thought on this. One of my player friends counsels, "Get the date! Don't scare her off which sexual innuendo and dirty comments over text." He's right; I do lose a lot of cute girls by throwing out a few overly-flirty comments. By the same token, I am very good at pick-up so I can get numbers with almost no effort. The reason I use sexually-suggestive texts early on is that they provide a filter (and, frankly, I sometimes can't help myself. For example, a cute photographer from Australia was lying out getting some sun the other day. I told her to send a couple pics of her cute figure. She did. The two pics showed her tummy, thighs, and crotch. They looked good, so in a moment of excitement, I wrote, "Bare as a baby down there?" No response. I lost her. A couple of days later I inquired why and she responded, "Too much to quick.")
The sexually aggressive text cuts both ways. You'll offend women and lose numbers you've worked to get. On the other hand, if a girl is offended by my question about how she keeps her kitten, then there's a good chance she's going to put up a fuss about other proposals. As I discuss in Attraction Formula, women feel it's their right to set the timeline for the physical relationship. This is a great example of that -she wasn't so offended by the content of what I said, just it's timing. She feels it's her right to say or indicate when the relationship can develop sexual overtones. I'm not saying she would necessarily be a pain in the ass (though she did balk at a 10PM first drink the other week) but her attitude is revealing. Remember, for women, a lot of the early parts of a relationship are about "who has control." They often assume it should be them, so challenging that either pisses them off or intrigues them, depending on how secure they are.
So, here are the two strategies:
a. Keep it fun and light during the initial texts so that you get the date and she arrives at your place/lounge. At that point, you can be much more charming and persuasive because you're in front of her and can use language, touching and your physical looks/style to get her in the mood. The downside to this is that you may engage a good amount of "maybe" girls that waste your time, if you're just looking to have fun.
b. The advantage to "testing the waters" over text is that you can eliminate women from the comfort of your couch (granted, if you're doing this right they all come to you, but still it's a waste of time closing the door on lots of women). Using sexually playful and suggestive texts filters out the sticks-in-the-mud, prudes, controlling women, etc. Those that arrive at your place know what they're in for and they've signed up! The downside, however, is that you'll probably lose a few women who would have played if you'd taken it a bit more slowly. The immediacy of being alone with you in your romantic apartment can convince a girl to be a bit more obliging.
Choose your strategy and try it out. You can always switch!
You can learn more about how I pick up women in my step-by-step guide "Attraction Formula".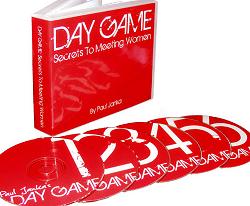 To The Good Life,
Paul Janka
Paul Janka is referred to as "the king of day game" so fittingly he has just released the "Day Game: Secrets to Meeting Women" audio program. Order your copy by clicking here…

You can also get his popular Attraction Formula ebook by clicking here…