How to Pick The Best PUA Bootcamp for You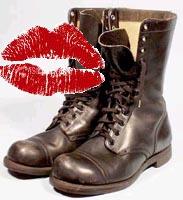 Today I want to focus on how to pick the BEST PUA bootcamp for you…
If you aren't familiar, a bootcamp is a weekend event taught by a trained PUA instructor. It involves a mix of in-person seminar classes along with infield demonstrations and critiques…
It's an effective way to jump-start your journey toward success with women…
But before you start building overly optimistic expectations, I think it is time for a "reality check" regarding what to expect from a PUA bootcamp…
* A weekend bootcamp is NOT going to fix ALL your problems IMMEDIATELY
* You probably WON'T get laid over the course of the weekend
So what are some more realistic expectations?
* You WILL learn the "fundamentals" about picking up women
* You WILL be given personal advice from a trained instructor
* You WILL get to witness and make your own infield approaches with the assistance of the instructors
* You WILL leave with a better understanding of what you need to work on and will have a custom "game plan" to help get rid of your remaining sticking points
In my opinion, taking a PUA bootcamp is like seeing a doctor…
You can try to guess what your problems are by searching online, but often you're going to be completely WRONG with your self-diagnosis…
The trained PUA instructor can properly diagnose your issues, help you fix them during the bootcamp, and give you a "prescription" to help you take care of the remaining problems once you leave…
So now that we know what to expect… what bootcamp should you take?
I have 3 suggestions to help you make your decision…
1. Testimonials mean *NOTHING*
90% of the glowing testimonials are probably just deceptive "marketing". Consumers will SELDOM take the time to write positive comments about services or products unless they are given incentives to do so. In some cases students are given a free bootcamp in trade for their positive testimonial. On the flip side, some of the negative complaints are made by those associated with competing companies. Take the opinions you hear with a grain of salt, especially if the positive opinions are on the companies own web site or YouTube account.
2. You should know the name of the lead instructor
Don't take a bootcamp listed as being taught by "a trained instructor" on the sales page. You should know the instructor's name and be able to find videos or written articles about him/her beforehand. A student is only as good as his teacher, so I suggest you get the BEST instructor for your money.
3. Find an instructor who matches your preferred teaching style
There's "abrasive" instructors and there's "nurturing" instructors. Some will be in your face and chew your ass out like a drill sergeant, others will be holding your hand and reassuring you like a nurse.
There's no right or wrong answer… some need a more confrontational instructor to whip them in shape …others learn better with positive reinforcement.
Look back at the teachers and bosses you had in the past and determine which made you accomplish the most… NOT necessarily who you liked the best!
The sole goal is to get your game better by any means necessary…
Here's my opinion of instructors who are abrasive… and those who are nurturing…
Abrasive: Ross Jeffries, Sinn, David Wygant
Nurturing: Brad P, Adam Lyons, El Topo
So there you go…
No matter what anyone says, there's NO bootcamp instructor who is the best choice for EVERYONE…
You need to judge their character, be honest with yourself, and make the choice that is going to ultimately get you the best results…
Here's a few links to some popular bootcamps to get you started on your search…
- Adam's bootcamps are the most reasonably priced bootcamps out there…
- If you happen to be Asian, JT the Asian Playboy might be a good choice for you…
- For a pricier bootcamp taught by the guys featured on the VH1 "The Pick-Up Artist" Show… Check out a Venusian Arts bootcamp with Mystery and Matador.
It's casual,
Mack Tight