How To Pick Up Women While Traveling To Other Countries
If you're new here, you will want to sign up for my newsletter to get FREE dating ebooks and mp3s along with exclusive seduction tips and videos. Thanks for visiting!
Here's an article by PUA Training CEO Richard La Ruina on how to pick up women while traveling to other countries…
---
If you're the kind of guy that likes to get laid wherever he goes and enjoys trying the feminine "delicacies" in each country then you're going to get a lot from this post.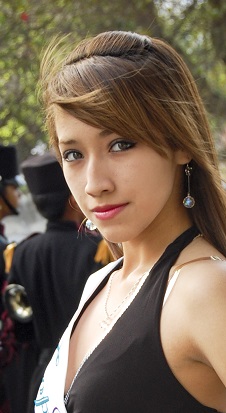 In this mini guide, I'll give you some tips that will enable you to be ready to pull at a moments notice.
Ready? Cool, let's begin.
Learn the culture
Before you go to a city in another country learn some of the culture first. You don't have to study the language or write a book about it, but you do need to understand a few basic words like (please, thank you, yes, no, hello etc).
When it comes to game, what works in one country might totally flop in another. For example girls in Sweden are WAY more open and friendly than the girls in Russia, so you need to approach them in a different way.
Use both day game and night game
Whether you're into day game or night game, you need to learn how to do both.
I know what you might be thinking "But I prefer night game, so why would I go out in the day?" or vise versa. But you'll be surprised at what might work best for you.
Also when you meet the girls in the day you can invite them out at night and when you approach girls at night you can invite them out for coffee in the day so it's a perpetual and not exclusive.
Look for target rich events
Break out of your routine and look for cool events that are going on in the city you're in for that time period. Look for festivals, live music and other popular activities where beautiful women tend to congregate.
Be adventurous and curious
By adopting a spontaneous mindset, you'll be more open to meeting new people and attracting girls. Women will pickup on your vibe and will want to be a part of it, this is something that Yad believes in wholeheartedly and talks about it in Day Game Domination.
So how can you be more adventurous? Simple, do things that you haven't done before, start conversations with people, be friendly and don't say no to an opportunity, embrace it and go with the flow, this is the only way you'll experience new things.
Rent a nice apartment
I hate hostels, I know some guys like them because it's cheap and adventurous.
So I always make sure I rent a nice apartment from a local person in the city I'm staying in or use AirBnB, Craigslist or VRBO. I'm comfortable bringing girls back and I'm happy when I'm staying there.
Oh and MAKE SURE it's close to where the action is, as in close to the center of town so it's easy to bring girls back.
Watch my FREE video
So that's it, a mini guide to picking up women on your travels. For learn my comprehensive system for picking up girls and getting laid no matter where you're at, watch my free video by clicking here.

-Richard La Ruina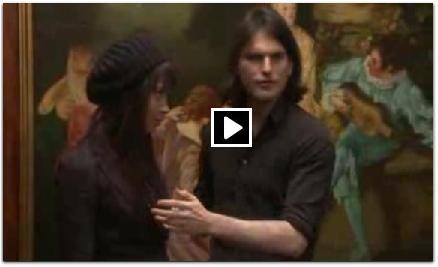 Watch Rich's FREE Seduction Tips Video By Clicking Here…