How to Use Timed Sets to Push Your Workout to New Highs
If you're new here, you will want to sign up for my newsletter to get FREE dating ebooks and mp3s along with exclusive seduction tips and videos. Thanks for visiting!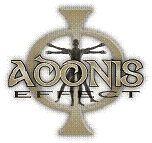 Along with becoming better with women, personal fitness should be another important target for self-improvement with men.
The Adonis Effect is a total fitness program by John Barban, Brad Pilon and Brad Howard. It includes all the information you need to both burn fat and build muscle in regards to eating, cardio exercise and weight training.
Unlike most "generic" programs, The Adonis Effect is tailored to your "Adonis Index" based on your body measurements.
The program comes with several bonuses, one being the "Rage" videos. "Rage" is about taking your life and workouts to a level you've never been to.
The video below is about focusing on lifting for a set amount of time instead of a set number of reps. This allows you to exit your unconscious self imposed limitations that are keeping you back and break past your plateau to new heights.
If you would like to find out more about the Adonis Effect and find your own personal Adonis Index value, click here to visit their website…