Christian Hudson HOW2TXTHER REVIEW ~ PDF Download
If you're new here, you will want to sign up for my newsletter to get FREE dating ebooks and mp3s along with exclusive seduction tips and videos. Thanks for visiting!
Christian Hudson of The Social Man is back with a new program about texting girls.
The program is called HOW2TXTHER. Here's a quick Christian Hudson HOW2TXTHER review.
In How2TxtHer, Christian breaks down common text messaging mistakes men make. Then he talks about how to successfully text women.
Here's their description of it.
(HOW2TXTHER is) the step-by-step system for making girls ADDICTED to (your) messages.

(It includes) The How To Text Girls Seminar ($500 value) - The closed-door seminar that was attended by only 20 men worldwide, who paid $2000, where Christian's entire text messaging system is revealed. (And also) The HOW2TXTHER Handbook - The companion transcriptions and additional material, including SEXUAL TEXTING and the CASE STUDIES.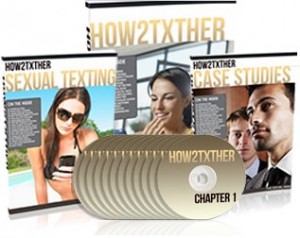 For a limited time, it is on sale for a discounted price.
In addition to the video seminar footage and PDF downloads mentioned above, you'll get 3 additional bonuses. They include Endless Conversations, The Art of Seduction, and a 14 day trial to Superpowers.
The Social Man HOW2TXTHER by Christian Hudson is a great book and program at a reasonable price. Texting has always been one of my weaknesses. I used several of the example text message sequences given in the program, and the response was extremely positive.
I've been following Christian for almost a decade now and he definitely knows his shit. You've probably already heard of his super popular Girlfriend Activation System. HOW2TXTHER is similar in that it is high quality and delivers.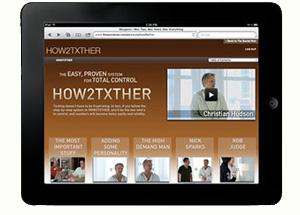 Let it be known though, the "Superpowers" trial will cost you $67 per month if you don't cancel within 14 days. Don't get me wrong, I think it's worth it. It'll drastically help you improve your sexual communication with women. I just don't want you to get pissed off being billed again 2 weeks from now after you buy it today.
If you're concerned with it, here's their instructions for canceling the HOW2TXTHER "Superpowers" monthly subscription:
"…cancel at any time with zero hassle by simply calling +1-888-405-1915, or replying to my welcome email, and requesting cancellation."
If you want to learn how to text girls from a well known and respected dating expert, get HOW2TXTHER now before the introductory price up.
That's it. I hope you found this HOW2TXTHER review to be helpful.
It's casual,
Mack Tight