Information on Paul Janka's "Rock Solid Game" Seminar
UPDATE: Paul Janka Beyond The Digits DVD program includes footage from the Rock Solid Game Seminar…
Click here to see some sample videos from the event…
Paul Janka has had a lot of mass media attention this year. He was on the Dr. Phil Show and The Today Show and others. He also released the ebook Attraction Formula and audio program "Day Game: Secrets to Meeting Women".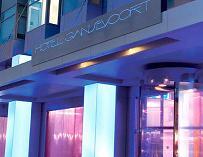 Now he is putting on a live event in New Your City…
He is calling it the "Rock Solid Game" Seminar and it takes place August 30th and 31st at the Hotel Gansevoort.
The cost is $1385 or you can split it into 3-monthly payments of $495.
He is limiting the seminar to 50 people and it is expected to sell out soon. If you are interested in attending, visit this link to register and guarantee your ticket.
Here are some additional information supplied by Paul regarding the topics of the seminar:
The idea behind developing "Rock Solid Game" is to become a stronger, more confident man, who is always in control of his demeanor and can keep his composure no matter the circumstances. Having an air-tight frame is critical to success with women and in business.

Developing this "stable frame" is the main goal of the "Rock Solid Game" seminar. Of course, I'm going to get into the specifics of pick-up and dating, but that will all be in the context of developing an unshakable, unflappable demeanor.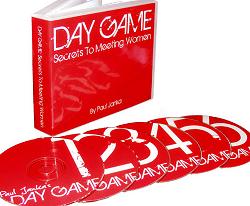 So there it is, click here to get your ticket today!
Otherwise, Paul has just released the "Day Game: Secrets to Meeting Women" audio program. Order your copy by clicking here…

You can also get his popular Attraction Formula ebook by clicking here…