Kezia Noble & Asian Playboy PUA All Star Workshop
If you're new here, you will want to sign up for my newsletter to get FREE dating ebooks and mp3s along with exclusive seduction tips and videos. Thanks for visiting!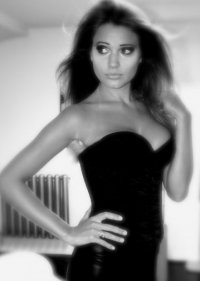 This Saturday May 1st, Kezia Noble and JT "The Asian Playboy" are teaming up for an All Star PUA Workshop in L.A…
Now there's an odd couple

If you aren't familiar with these two…
JT is one of the most popular Asian pick-up artists and runs the ABCs of Attraction…
…and Kezia works for PUA Training… and is the person in the seduction community who I'd most like to shove my noodle into…
(the bars low, don't go getting a big head or anything toots)
There's More Details On Them Both Here…
Otherwise here's some more info on the event this Saturday…
Come train with the Celebrity Pick Up Artists KEZIA NOBLE (from PUA Training and the Top Female Pick Up Artist) and JT the Asian Playboy in this PUA All-Stars workshop!

What you'll be getting:

* Custom attention from two Celebrity PUAs!
* Full night of intensive field work at a Hollywood A-list Venue!
* Two hour practical seminar on Approaching the Most Difficult Women.
* Two hour mind blowing seminar on How to Deal with Bitches and One Night Stand Game!
"Celebrity" PUAs?!?
Yeah, I'm sure they'll have to fend off the TMZ cameramen while entering the venue that night…
Otherwise, this event sounds pimp-tight!
I bet after a day and night with Kezia, you'll be an expert in regards to "difficult women" and "bitches"…
WHAT?!? I just mean she'll teach you how to approach them well… what did you THINK I meant?!?
On a completely unrelated note, I plan to do a workshop teaching women how to deal with guys who are complete assholes… but I digress…
This event sounds pretty cool, so check it out if you're in the area…
Get Your Ticket By Clicking Here…
Otherwise if you can't make it, here's some related links to check out instead…
* more Asian Playboy bootcamps in other cities and at other dates
* PUA Training's 4 PUA Products For $1 Deal