Listen Act Attract Live Workshop
If you're new here, you will want to sign up for my newsletter to get FREE dating ebooks and mp3s along with exclusive seduction tips and videos. Thanks for visiting!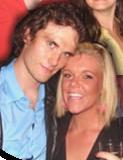 ***UPDATE***There are only 2 spots left for the Boston Oct. 3-5 workshop and Ryan has dropped the price to only $599 for the last two attendees.
This opportunity will be over once they are gone or by Tuesday night at midnight, whichever comes first. So don't miss out, get your reservation now…
—–
Ryan Clauson, creator of Listen Act Attract, let me know that he is having his first public Listen Act Attract Live Event next weekend October 3-5 in Boston, Massachusetts.
I've been keeping track of prices of PUA boot camps and I can say this is one of the most reasonably priced 3 day events offered with such a small personalized class size in a long time.
If you are interested he says he has a few open spots yet but he expects them to be booked real soon so check out his site now to sign up now if interested…
If you are not up for a workshop, Ryan still offers his reasonably priced Listen Act Attract audio program. In fact it now also comes with an additional ebook with all the material from the audio program so that it is easier to absorb and review all the material that he covers.
You can check out my Listen Act Attract review for my honest opinion about it…
UPDATE: Ryan interviewed me as part of his new "The Powerful Man" program. He also interviewed David Wygant, Ross Jeffries, Carlos Xuma, Christian Hudson and 6 more dating experts. You can get all 17 hours of interviews along with his Listen Act Attract program at a super low price by clicking here.