Listen Act Attract Review
A while ago Ryan Clauson sent me a review copy of his Listen Act Attract audio program. I finally got a chance to listen to it all and here is my review: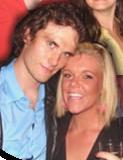 Who is Ryan Clauson?
Ryan is a twenty-something college student at Northeastern University in Boston. He claims to have approached thousands of women over the past five years along with reading every pickup product that has been available.
Who is Listen Act Attract for?
Beginners.
Ryan claims he is targeting college students but with the exception of the Facebook Attraction bonus, I did not hear anything in the main program that was specific to college students. I get the impression he was looking to capitalize on the success of Conquer Your Campus by marketing this as a college focused product.
What type of pickup does he teach in Listen Act Attract?
He teaches being indirect which means not showing the girl that you are interested in her.
He seems to want to capitalize on the natural game trend with the use of his real name and the fact he doesn't advocate using pick up lines, but everything he teaches seems to be derived from the Mystery Method which is more routine based.

What do you get with Listen Act Attract?
After purchasing you are immediately directed to a page where you can download a large zip file with all the audio in MP3 format.
How long is the product?
It is right around two hours in length.
Is Ryan Clauson a good speaker and presenter?
Ryan's is a superb speaker. I found his voice and tonality to be up there with the likes of David DeAngelo and Mystery.
What is the quality of the audio?
The audio quality is exceptional. Ryan is talking in what seems like a sound proof booth and there is no background noise.
I do have two issues though. First, there are random silent spots in the program that last for several seconds. They had me looking at my iPod to make sure the battery didn't die on me. Second, he uses a 15 second synthesizer bumper way too often throughout the program. After hearing it for the third time you will find it annoying; after hearing it for the twentieth time you may want to use your free 30 minute phone consultation to give Ryan a piece of your mind.
Overview:
The program starts with a good introduction. Ryan gives some interesting examples from his life and sets the listener into a comfortable state early on.
I enjoyed a lot of the earlier material. One highlight is his explanation of how jerks are good with women often because they display "strong" characteristics and not because they are assholes. "Nice guys" are typically bad with women because they display "weak" characteristics. So it isn't a "nice guy vs. jerk" paradox, instead it is "a strong mindset person vs. a weak mindset person" paradox. I think this is a very good point.
Next Ryan gets into the techniques of his program and this is where I have issue.
I understand that if you are making a new beginner program that you are going to have to cover some ideas that were originally discovered and documented by someone else. For example, you are bound to have to mention some theory or concept that Mystery created.
Basically you can give the original creator proper credit like Neil Strauss and Mehow have done or you can rename everything and pretend you invented the wheel yourself like some other gurus have done.
I'm a strong fan of those who give proper credit where it is due. Unfortunately Ryan decided to do the latter.
He teaches using "opinion beginners", "time limit phrases" and "rule outs". Do these sound a bit like "opinion openers", "false time constraints" and "disqualifiers" to you too?
So basically, if you ask me a lot of the techniques he teaches are extremely similar to those mentioned in The Game and that are taught by Mystery.
I do give Ryan credit for doing a good job organizing and explaining everything in a manner that makes things easier to absorb for pickup beginners.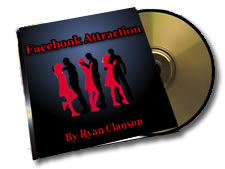 I found the Facebook Attraction bonus to be quite interesting. In my recent Window Shopping For Women post, I was rather ignorant about using FaceBook because I'm 32. This bonus program opened my eyes to the fact that FaceBook is a great free tool that can help me with women if I know how to use it.
Conclusion:
Listen Act Attract is a solid beginner audio product that borrows heavily from the Mystery Method.
Ryan Clauson is a good speaker and presents a well organized and reasonably priced product.
If you are new to pickup, this would be a good introductory audio product for you.
As a matter of fact, Ryan actually has the program on sale at half price for only $29.97, so click here to order it before it goes back up in price.
That's my honest, no bullshit review and I hope you liked it!
UPDATE: Ryan interviewed me as part of his new "The Powerful Man" program. He also interviewed David Wygant, Ross Jeffries, Carlos Xuma, Christian Hudson and 6 more dating experts. You can get all 17 hours of interviews along with his Listen Act Attract program at a super low price by clicking here.