Love Systems 11 Essentials DVD Review & Videos
If you're new here, you will want to sign up for my newsletter to get FREE dating ebooks and mp3s along with exclusive seduction tips and videos. Thanks for visiting!
Love Systems has just released a new 11 dvd set called "11 Essentials"…
"11 Essentials" addresses all the biggest dating concepts, problems and issues that men have…
It contains tons of footage from their Love Systems Super Conference last year…
There's seminar footage of most of the Love Systems instructors teaching what they specialize in…
For example, Cajun talks about Identity…
Jeremy Soul talks about day game…
The Don talks about attraction…
You get the drift

They were nice enough to put a bunch of free preview clips from the dvds that you can watch online…
Watch the free preview clips here (almost an hours worth)…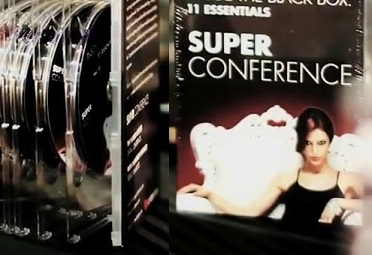 Like normal, the number of dvd sets are claimed to be limited….
P.S. Is it just me or is Nick Savoy getting FAT?!
I saw a clip of him speaking back in the mid-2000's and I didn't even know it was him…
He looked like a skinny metro-sexual goth back then…
The guy needs to lay down the Twinkies and step away from the tub of Crisco…
Damn I'm an snarky bastard, ain't I?