Love Systems Body Talk Book REVIEW ~ PDF by Hootie
If you're new here, you will want to sign up for my newsletter to get FREE dating ebooks and mp3s along with exclusive seduction tips and videos. Thanks for visiting!
Love Systems is back with a new book from their instructor Hootie.
The book is called Body Talk: The Definitive Guide on Body Language for Men.
Here's their description of it.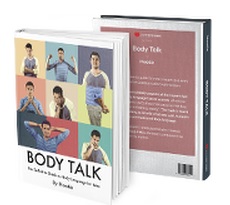 For men who yearn to understand male to female interactions, Body Talk is the most comprehensive how-to guide on each and every aspect of nonverbal communication with women.
In Body Talk, Hootie breaks down crucial body language issues. He then explains what you need to do to fix them.
For a limited time, it is on sale for only $9.97.
In addition, they are also offering those who buy it a special discount on Beyond Words. To find out more about Beyond Words, check out my interview with Love Systems Instructor Cajun about it.
Love Systems Body Talk by Hootie is a great book at a great price. Hootie's got a dumb ass name (where's The Blowfish, Hootie?) But Hootie knows his shit.
If you want to master attractive body language around women, get it now before the introductory price goes up.
That's it. I this Love Systems Body Talk Book review was helpful.
It's casual,
Mack Tight