Love Systems Savoy and Braddock to appear on The Tyra Banks Show
If you're new here, you will want to sign up for my newsletter to get FREE dating ebooks and mp3s along with exclusive seduction tips and videos. Thanks for visiting!
Along with announcing the release of the new Routines Manual Vol. 2, at the end of my Interview with Love Systems Savoy yesterday I hinted that Savoy would be on an upcoming talk show with a host that annoyed me but I also wanted to bone…
[STOP!!! Sign up for our newsletter NOW to get exclusive news about Tyra Banks and FREE seduction tips and books... click here NOW...]
…and no, assholes, I'm not referring to Oprah!!!
…because I, Mack Tight, will be the first PUA GURU on Oprah dammit!!!
…and then I'll bone her big beautiful butt and sassify her the way Stedman can only dream that he could!
So then who is the host and what show will Savoy be on?!?
The host is a Victoria Secret model…
She was on the cover of an Sports Illustrated Swimsuit Edition…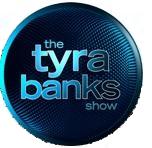 It's Tyra Banks…
Savoy will be on The Tyra Banks Show…
He's bringing fellow Love Systems instructor Braddock. It will film next Tuesday.
Stop everything and sign up for my newsletter and I'll let you know exactly when it airs as soon as I find out… in fact I'll send you some FREE dating ebooks and mp3s right away too.
I personally can't stand The Tyra Banks Show.
Part of it stems from the fact her show took the place of South Park in the Milwaukee market…
The other part was when I saw her being all judgmental with a prostitute on the show because the girl sold her body for money…
Come on!
I know it's a stretch but Tyra made a living walking around in lingerie and swimsuits… who is she to judge!
So that means we've seen Scott "The Don", 5.0, Sphinx, Biskit and Tenmagnet since I called Savoy out for "hiding" his bootcamp instructors.
That only leaves me with one question…
Where do these Love Systems instructors get their names from?!
They make "Mack Tight" sound normal…
Update: Check out Love Systems new Routines Manual Vol 2 by clicking here…
UPDATE: Watch the Tyra Banks Love Systems video here!