Maddox gives female fashion advice
If you're new here, you will want to sign up for my newsletter to get FREE dating ebooks and mp3s along with exclusive seduction tips and videos. Thanks for visiting!
I've been a Maddox fan for about four years now. For those who don't know, he has an extremely popular website called "The Best Page in the Universe" full of rants about anything he cares to rant about. I particularly relished the ones about women back when I was an AFC and didn't understand women.
Click Here To Check Out Maddox's New Book…
Maddox has a new post called "Fashion tips for women from a guy who knows dick about fashion". I'm a bit disappointed by it. Just like the guy I saw Saturday night with the Crocodile Hunter costume with the stingray barb in his chest; I think most of the points in this post are a year late. Haven't Crocs, Hollister, Castro hats and the "vagina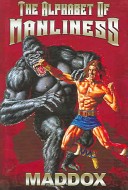 neck" shirts all ran their course quite a while ago?
His updates are less frequent and the few he does are less interesting to me since he became a published author and I've become less of an AFC. I guess both are understandable. Mystery PUA very seldom posts on message boards now and charges $10,000 a day for personal consultations. I guess I should be happy he still is making posts at all.
I used to rant, bitch and complain about shit too. I was never responsible for my failures. Taking responsibility for my life was one of the hardest things for me to do. When I stopped complaining I guess I stopped wanting to hear or read others complain. I still think his images and writing are amusing but they have lost some of their punch with me.
Click Here To Check Out Maddox's New Book…