Make Women Want You REVIEW ~ DISCOUNT Jason Capital System
Jason Capital's Make Women Want You is a popular dating product. It promises to give men the attraction skills needed to get girls to chase them.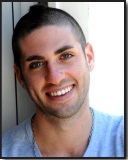 If you don't know who Jason Capital PUA is, he's the self-proclaimed "World's Most Controversial Seduction Expert". He's high energy. He uses the word "fucking" a lot. He likes to slap his hands together. He tells it how it is and pulls no punches.
Before I get into the Make Women Want You review, I suggest you open this video presentation about the program in another browser tab. Listen to it as you read my review. This will help you understand some of the stuff I reference to later.

Make Women Want You REVIEW
Jason Capital Make Women Want You system consists of 9 components.
* Make Women Want You System ebook PDF.
* How to Always Know What to Say PDF report.
* Body Language Secrets That Get the Girl EVERY TIME PDF ebook.
* Done For You Attraction PDF report.
* Stuck on You PDF report.
* The Female Orgasm Bible ebook.
* The Subliminal Attraction Switches PDF ebook.
* The Charm Bible ebook.
* The Masters Of Dating Inner Circle program 14 day trial.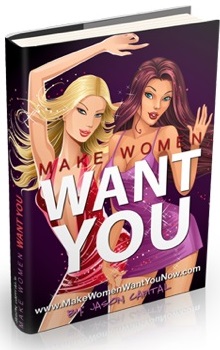 First, the Make Women Want You PDF ebook teaches guys why girls rejected them in the past. He then gives his 3-step formula to attract and make any woman want you.
"How To ALWAYS Know What To Say" is a quick report on how to always know what to say at the right time.
"Body Language Secrets That Get The Girl EVERY Time" is a report that focuses on body language tactics to attract women. Jason stresses that 80% of communication is non-verbal. This report shows you how to take advantage of it.
"Done-For-You ATTRACTION" is a report full of examples of Jason Capital's best pick up banter lines. Basically, it's his cut-and-paste pick up routines that you can use as-is.
"Stuck On You" focuses on keeping a girl once you get her. It includes Jason's 11 "cheat-proof principles" to keep a girl chasing you.
Masters Of Dating is a subscription "continuity program". It costs around $60-70 per month if you don't cancel the subscription within 14 days.
Jason offers this program at different prices over time, so make sure you click through my special link to get the LOWEST offered price…
There's 3 additional bonuses about sex, charm, and female psychology.
Get the dirt on EVERYTHING included in MWWY by clicking here…
Is Jason Capital's Make Women Want You System Worth Getting?
In this video, Jason talks up Make Women Want You like it's a guaranteed instant pussy key. But is that all just a bunch of hype?
And even if it's legit, is it worth the money?
I personally would say check it out… there's a lot of great dating advice for the price. In fact, you can potentially save a lot of money by using this secret discount link…
Jason is a bit vulgar at times. But he's likeable rather than all out obnoxious. I find his advice to be pretty solid. It's a million times better than 99% of the cheesy "treat her like a princess" dating advice that you're going to find online.
He really pours on the value with all the bonuses too. This is really a no-brainer if you think about it. Do yourself a favor and grab it while you can.
I also recommend trying out the free "Masters Of Dating" trial. Jason's a charismatic individual blessed with a radio voice I can only wish to have. You're sure to enjoy his infield videos and learn a lot. Just make sure to either cancel it right after downloading the 1st months trial. Otherwise be prepared to be charged in 2 weeks for getting the next months videos.
Grab your copy of MWWY for *76% OFF* by CLICKING HERE.
You can also watch his free video presentation by clicking here.
This concludes my Jason Capital Make Women Want You review. If you have questions, leave them below or contact me on Facebook.
It's casual,
Mack Tight