Martha Stewart's Sex Tips from Reddit AMA
If you're new here, you will want to sign up for my newsletter to get FREE dating ebooks and mp3s along with exclusive seduction tips and videos. Thanks for visiting!
Martha Stewart did a Reddit AMA (Ask Me Anything).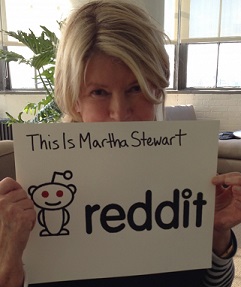 One person asked her for some sex advice.
Here's the exchange:
Do you have any good sex tips?
MARTHA: Always take a bath before and after.
Do it DURING a bath. Kills two birds with one stone.
MARTHA: That's good too, and don't forget to brush your teeth.
That's it? Take a bath and brush your teeth?
I expected more from the woman who was parodied decorated her queefs on South Park and walked around naked on Saturday Night Live.
Oh well, you can get REAL free sex tips here from the pros.
It's casual,
Mack Tight