Mehow Infield Exposed $100 Rebate Sale and Free Infield Insider Episode
If you're new here, you will want to sign up for my newsletter to get FREE dating ebooks and mp3s along with exclusive seduction tips and videos. Thanks for visiting!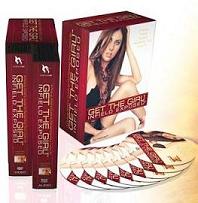 Mehow is offering a $100 instant rebate when you purchase his Infield Exposed product by this Sunday.
Infield Exposed is an 8 DVD program that includes real infield footage of Mehow opening, attracting and closing women in a club environment along with footage of him later breaking down and explaining what exactly happened in the footage.
Worth mentioning, it also comes with Mehow Get the Girl ebook at no additional cost.
I personally own it and recommend it.
Here's the info on the rebate…
In the spirit of the new season premiere of VH1's The Pickup Artist, I was able to convince Mehow to do a special Infield Exposed promotion.

Meaning, right now until Sunday at Midnight (PST), you can get the entire Infield Exposed training set rushed to your door… and save a cool $100!

That's right!

Infield Exposed can be on your door step within just a few short days from now… and at a HUGE savings.

Here's how:

Just click here and reserve your Infield Exposed DVD set. THEN, send your email confirmation to to receive an INSTANT $100 rebate!
To my knowledge this is the first time Mehow has offered such a rebate and this is the cheapest Infield Exposed has ever been offered at.
Click here to order Infield Exposed now…
Want an example of it? Check out my posts with samples of Infield Exposed video…
Also, Mehow offers a monthly subscription program called "Infield Insider".
Every month Mehow has a popular pickup guru go infield and open women while they are being filmed. Mehow and the guru later set down and go over the footage and explain the techniques and give tips.
Mehow is offering the current episode of his Infield Insider for FREE…
You do have to pay for the cost of shipping and handling but it is still less than $10.
Click here to watch a preview video of the current Infield Insider episode…