Mehow PUA | Pickup Artist Spotlight
If you're new here, you will want to sign up for my newsletter to get FREE dating ebooks and mp3s along with exclusive seduction tips and videos. Thanks for visiting!

Mehow PUA is a 35 year old former hacker who studied pickup under Mystery before becoming an instructor for his company. Rather than sign a new contract for that company he decided to leave and create his own program and company, Mehow Inc. He has since become a popular pick up guru.
He is a professional at stacking routines and giving value. Most of his pickup is in night clubs. You can learn more about his methods in his new program "10 Second Attraction" by clicking here.
Mehow PUA is also well known for his hidden camera infield footage. He is one of the first to thoroughly explain the routines and methods that he uses in his footage. His Infield Exposed program involves 8 DVDs of material and footage and is one of the most popular pickup products available at this time.
—————————————
Mehow PUA products:
—————————————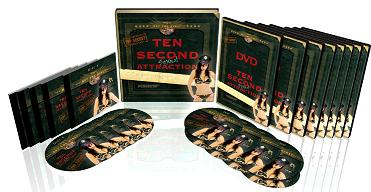 10SSA is Mehow's new 8 DVD, 6 CD and 297 page book program that teaches his natural game with methods that will make same-night pulls as second nature to you as tying your shoe.
—————————————
DVD SET: Infield Exposed and the Get the Girl! book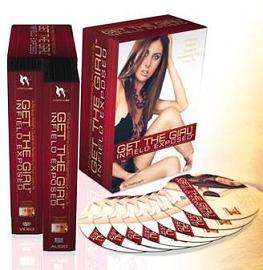 NOW YOU GET THE GET THE GIRL BOOK TOO WHEN YOU PURCHASE THIS AMAZING DVD PROGRAM ALL FOR ONE REASONABLE PRICE!
—————————————
EBOOK: Mehow Get The Girl!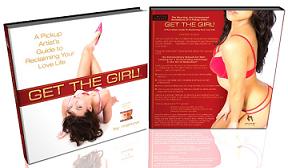 You can get the ebook by itself but I recommend getting the Infield Exposed DVD program since it includes the ebook with it at no additional cost.
—————————————
DVD SUBSCRIPTION: Mehow Infield Insider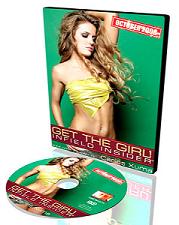 Mehow offers a monthly subscription program called "Infield Insider".
Every month Mehow PUA has a popular pickup guru go infield and open women while they are being filmed. Mehow and the guru later set down and go over the footage and explain the techniques and give tips.
Mehow PUA is offering the current episode of his Infield Insider for FREE.
You do have to pay for the cost of shipping and handling but it is still less than $10.
Click here to get your copy of the current Infield Insider episode…
—————————————
View more Mehow posts with videos and articles by clicking here.