Millionaire Switch REVIEW - Jason Capital Teaches Men To Make Money?
Success coach Jason Capital is best known for his dating products for men like Make Women Want You and 77 Ways To Make Her Want To F@#k You . But he's also a businessman who has made millions. Now he's going to show you how to "flip a switch" in your mind to become a millionaire just like him.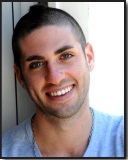 His new program is called The Millionaire Switch For Men. In it, he teaches men how to change the way they think. This will expand their opportunities. As a result, they will get more money, power and women in their life.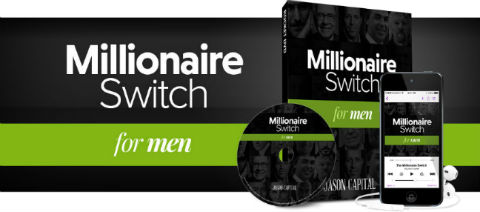 The Millionaire Switch is a video, audio and PDF program. It is very reasonably priced. Less than $10 will get you started. There's several additional optional "add-ons" that you can purchase later. There's also a monthly subscription program to continue your learning. You can cancel that right away if you'd like.
To put it in use is going to involve work and effort on your part. This is not a bullshit "get rich quick" scheme. But the advice is very practical. You just have to open your eyes and take some chances. You probably already have several million dollar ideas in your head. You're just to afraid to spread your wings and fly. Jason will steer you in the right direction. You can be just like the friend he talks about who made millions creating a yoga franchise.
Jason is well known for "over delivering" with his products. This program is no different. I've studied it and recommend it. The reality is you can break free from your boring job. You can do something you love and are passionate about. It can make you wealthy beyond your wildest imagination. That's what this blog, eSeduce, did for me.
Jason Capital's Millionaire Switch will get the ball rolling for you.
Download it or watch his free introductory video now.

It's casual,
Mack Tight
P.S. - I know it was short, but I hope you enjoyed this Jason Capital Millionaire Switch review. If learning how to become rich isn't for you, check out Jason's free presentation on how to get laid instead.