Neil Strauss 'The Game' Book may STILL become a Movie
If you're new here, you will want to sign up for my newsletter to get FREE dating ebooks and mp3s along with exclusive seduction tips and videos. Thanks for visiting!
The pickup community received a major mainstream boost
in 2005 by Neil Strauss' book "The Game"
(and later by his "Rules of The Game")…
And another in 2007 with Mystery's VH1 Show "The Pick-Up Artist"…
But things have cooled off since then…
Strauss is now off writing about being a survivalist…
And Mystery's show got canceled…
Pick-up tried to go "mainstream" but ultimately seemed to fail…
But is there STILL a chance?
Nothing would be bigger than a huge blockbuster pickup artist movie…
Maybe a comedy like "The Hangover"… directed by Judd Apatow
or Todd Phillips…
Maybe "The Game: The Movie" featuring Seth Rogan as "Tyler Durden",
Michael Cera as "Extramask", and Ron Livingston as "PlayboyLA"…
Well, that might STILL be a possibility according to recent
articles from the LA Times and Variety…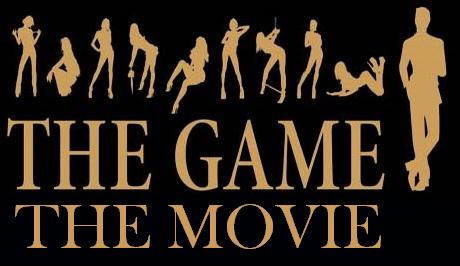 The Game book's movie rights were initially optioned by
Columbia Pictures/Sony back in 2006…
Sony let the options lapse and Neil Strauss won the rights to The Game movie back…
Then, Spyglass picked up the options…
They got production by Depth of Field and brought on
Lionsgate to finance and distribute.
With new blood behind it, there STILL were problems with The Game movie…
including a poor script and the lost of a director…
Well, it sounds like some of the final pieces of the puzzle are
coming together…
They recently announced that Adam Sztykiel, who wrote
"Due Date" for Todd Phillips and Warner Bros., is rewriting
the "The Game" movie script…
They are also in talks with Ari Sandel to be the new director…
So there you go…
"The Game" movie is gradually becoming more of a reality than just a unicorn…
But here's MY problem with all this…
Once all these kinks are ironed out, casting is made, and The Game movie is
filmed and ready for release… when will it come out?
In 2012? …Or even LATER?
To all of us in the PUA scene, "The Game" already seems
PREHISTORIC…
Major concepts, like "peacocking" and "negging", have been
de-emphasized by their own creator (*cough* Mystery) since the
time the book came out in 2005…
Mystery was a cultural icon a couple years back, appearing on
talk shows and mimicked on Saturday Night Live…
But fads come and go… And it sure seems like his fifteen minutes in
the spotlight is behind us…
It just seems TOO LATE for me…
Then again, Tarantino made "Mr. Saturday Night Fever" John Travolta
cool again… so I guess it all depends on the quality of the script,
acting and production…
Let's just hope it isn't anything like the continuously delayed
"The Game" knock-off move "Let The Game Begin"… A bunch of
C-List stars and a lackluster clunker of a script…
Speaking of the script…
I think Adam should tweak it to include Mack Tight…
I mean Neil Strauss already took liberty with some of the characters,
why not take some more?
I can run around and say "It's casual" over-and-over again like
Chris Penn's character in "The Wild Life" (yep, that's where I got
my complimentary closing from

)…
Of course, subscribe to my newsletter and I'll
keep you in the know about any updates regarding the The Game movie.
It's casual,
Mack Tight